Unique charting from TrendSpider
Exclusive chart tools/ Scanning / Option Flow / Alerts
Back testing / Automation / Raindrops ™ and more.
On going training on how to become a better trader.
Professional and friendly customer service!
SAVE 30%  on TrendSpider Promo Code LTP30
____________________________________________
Swing traders: My primary focus. You'll get real time alerts and timely updates via email, chat and my private Twitter during market hours and after hours on stocks just coming up off support, before the breakout.
Day traders: You'll love my my private Twitter to alert you of stocks (with specific price points to watch) the moment I'm seeing evidence of a potential breakout stock.
Longer term investors:  I love stocks with above average expectations for growth, so if you're looking for better entries you can often find them via my post (during and after market hours) based on my technical analysis and market updates. See for yourself
Trading options. Will this service work well for me? Here's one subscribers story
What makes us different?
It doesn't take all that much to put together a daily list of stocks in order to look good.  So called gurus know that one or two of these will run higher and then post about the (so called) few wins, just to look good!   These are tactics all too often used to exaggerate real results.
Instead what I give is a clear, concise plan with alerts sent out only when I see what I believe to be an exceptional stock setting up to move higher, based on the technical analysis. My technical  alerts are sent to you the moment I anticipate a move (most often well before the breakout)
50 thousand traders follow me on social media, including many of the top traders in the world. Why are these traders following the information I provide? You of course know the answer. See for yourself how we're different!
See how I think, using TrendSpider charting to help improve my game.  Recorded Webinar
NOTE There was a technical issue so there is a lengthy delay after the introduction to me. Please be patient  🙂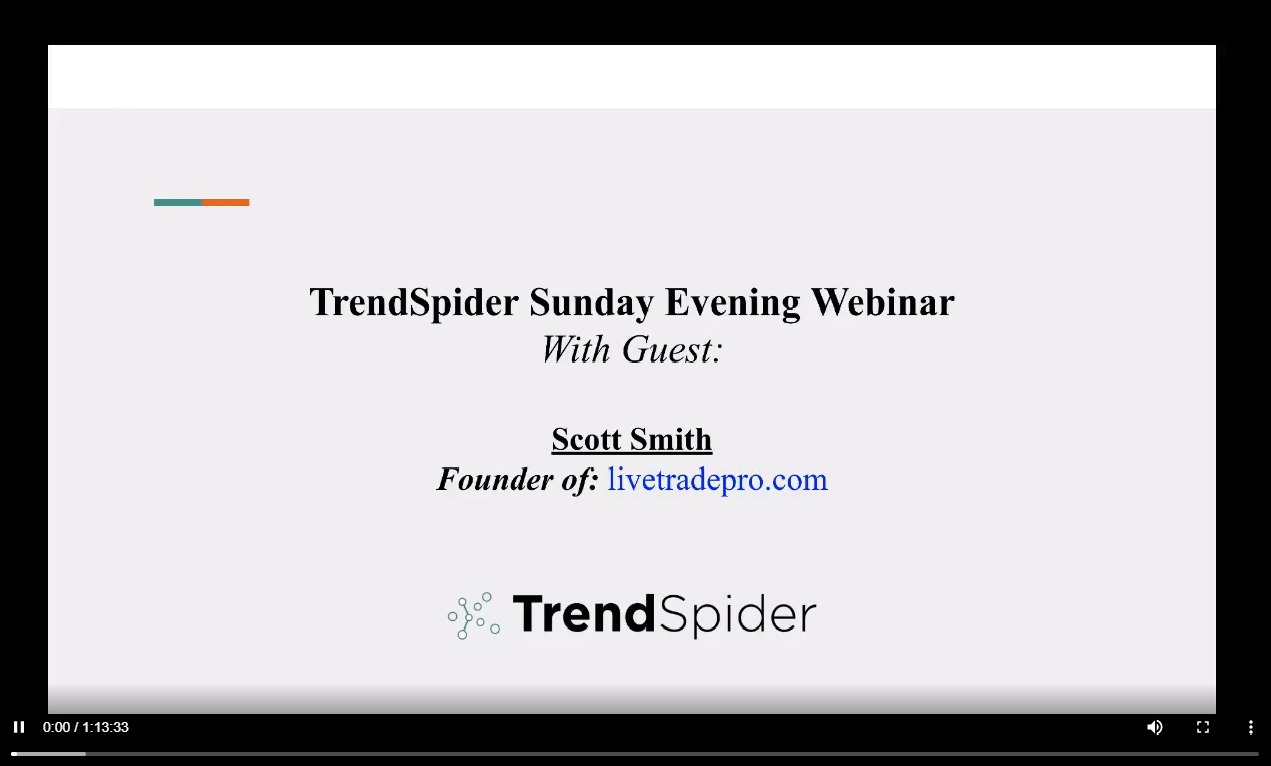 See why pros and novices alike love our service with a >> Free 7 Day Trial