Discover the future of stock charts  …and see charts like you've never seen them before.
It's the most innovative technology for stock traders since live streaming data.  This all made possible using algorithms the pros use, now at an extremely affordable price for us all. And there's no download needed.
TrendSpider Automated Technical Analysis Software for Day and Swing Traders will Automatically analyze Stocks, ETFs, Forex, FX, Futures and Crypto charts for traders to save time and improve accuracy.
TrendSpider's Vision To build the world's' most innovative ,fully integrated all-in-one trading and analysis platform for retail and professional traders.
Go right to the good stuff >>>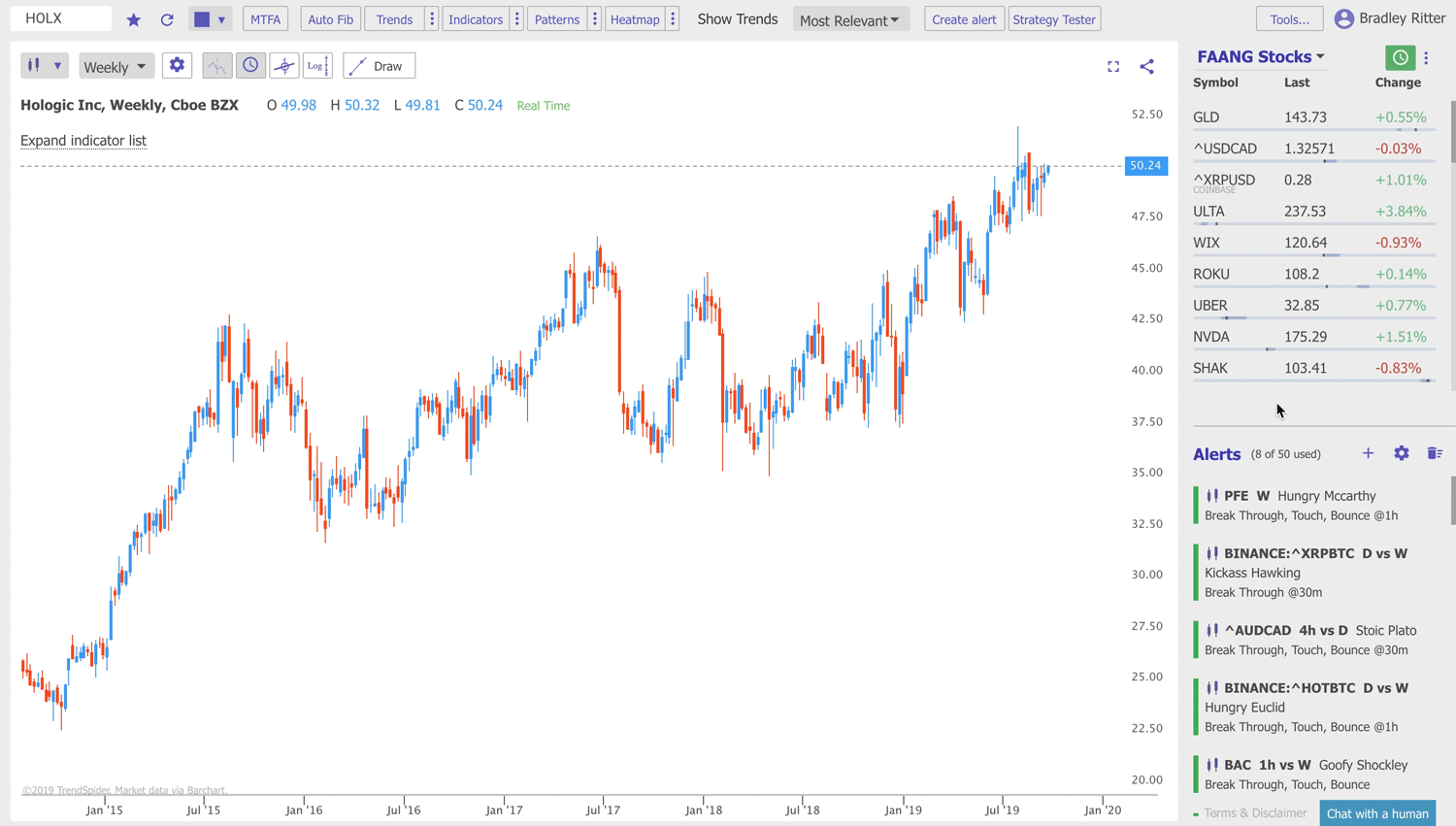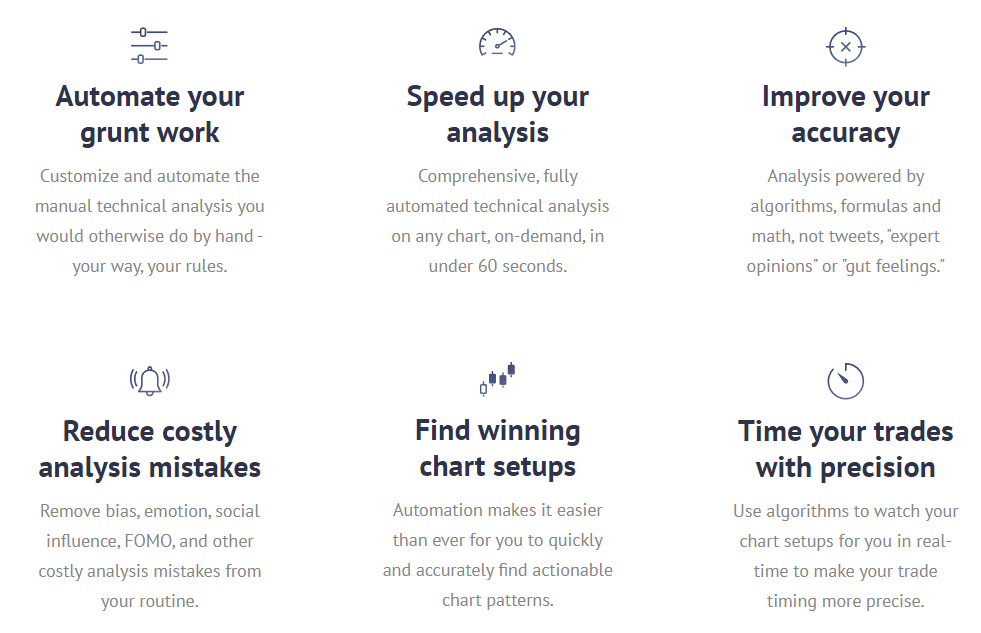 __________________________________________________________________________________________________________________
Simple is good. Automation makes this software ideal for you that are working full time. And delivers with the speed and accuracy that pros demand on several time frames.
Find exactly what you need, fast. Go from a daily time frame to 5 minute chart to a weekly chart, without having to draw new trends lines. They're there, instantly!
Accurate (unbiased)  Good setups are easy to spot AND it's fast. TrendSpider software puts trend lines on stock charts for you; accurately through automation. Just put in the stock ticker symbol and with one click of the mouse it's there! You can also totally customize your charts.
Affordable for everyone As little as only $11.00 per month. Only 37 cents per day. That said, there's huge reasons to want to upgrade for their one of a kind features like automatic candlestick detection, Raindrop Charts™ unlimited chat and phone support and more.
Get help talking to real people. You can talk to real person in the USA to help you with any questions on how to best use this software during business hours.

As good as it gets customer service

. Also after you sign up for a Free Trial, you get 30 minutes of 1 one 1 help with a TrendSpider professional Free to help get you started right!
The bottom line is TrendSpider can help you to become a better trader.
Ready to see more?
"For the 1st time in 20 years, I've changed the way I see charts. Whether you're a professional trader or just getting started, I believe this new charting software will take you to a new and higher level of confidence in your trading. You owe it to yourself to give this a try".
Scott Smith  Owner of LiveTradePro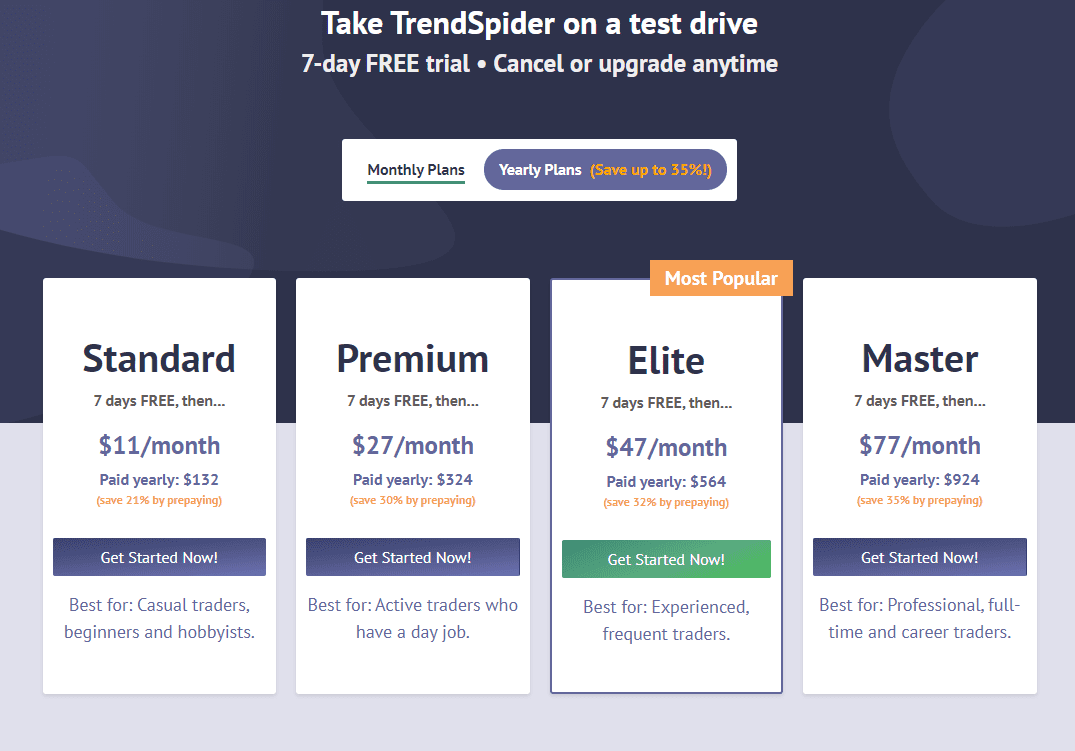 SPECIAL OFFER
Get your Free Trial for Live Trade Pro today and I'll send you a discount coupon to save 30% off TrendSpider, for up to 12 months!
Click here to get started
New and exciting features are continually being added. So much more to see here.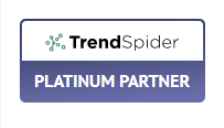 Please click on the link below with questions …or if would like to consider becoming a partner with us.  Thanks!
Contact Us