My charts are created using automation technology powered by TrendSpider
Learn more
SPY Feb 4th, 2020
I'm thinking there are some chartist thinking this is support. I'm not so sure and don't want to perhaps find out the hard way holding stocks at at this point.
QQQ Feb 4th, 2021
Three Days of distribution; on increased volume should be considered a red flag and shouldn't be taken lightly. Also worth noting the repeated rejection here at the 50 day moving average (indicating to me point of resistance)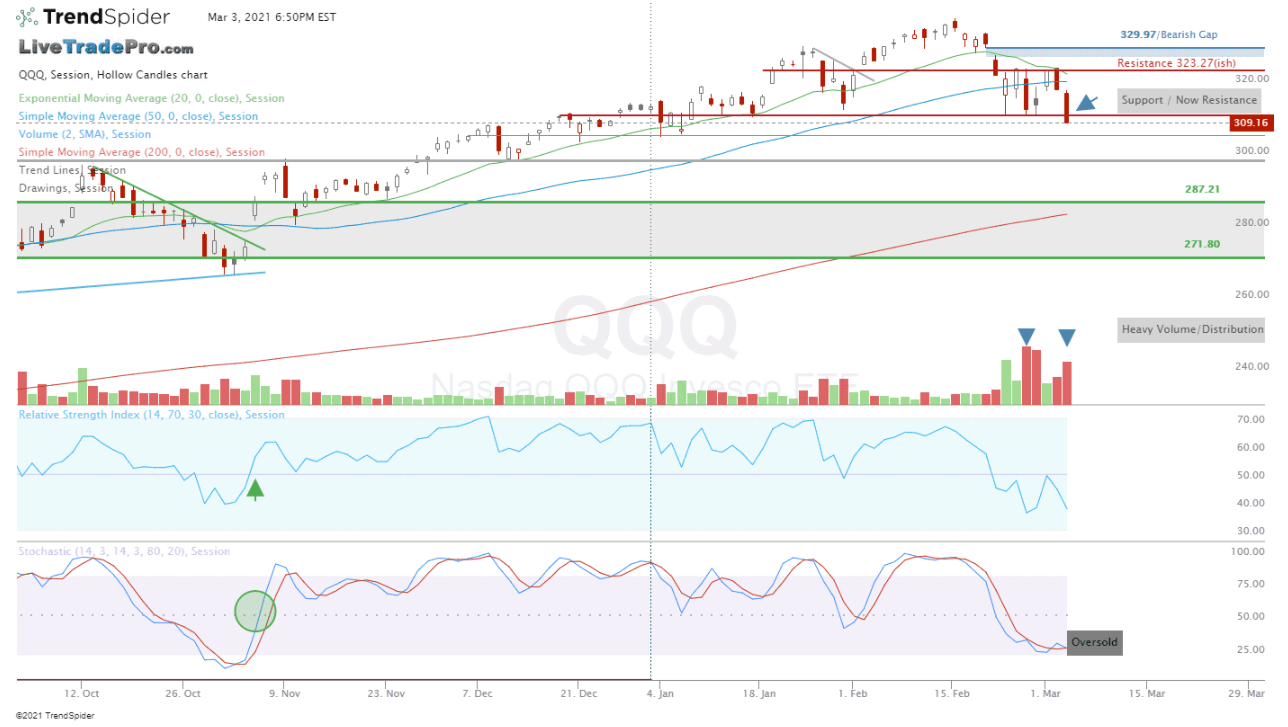 SPY Jan 15th, 2020
The gap higher. A good place to watch and see what happens here. A fill with continuation would be telling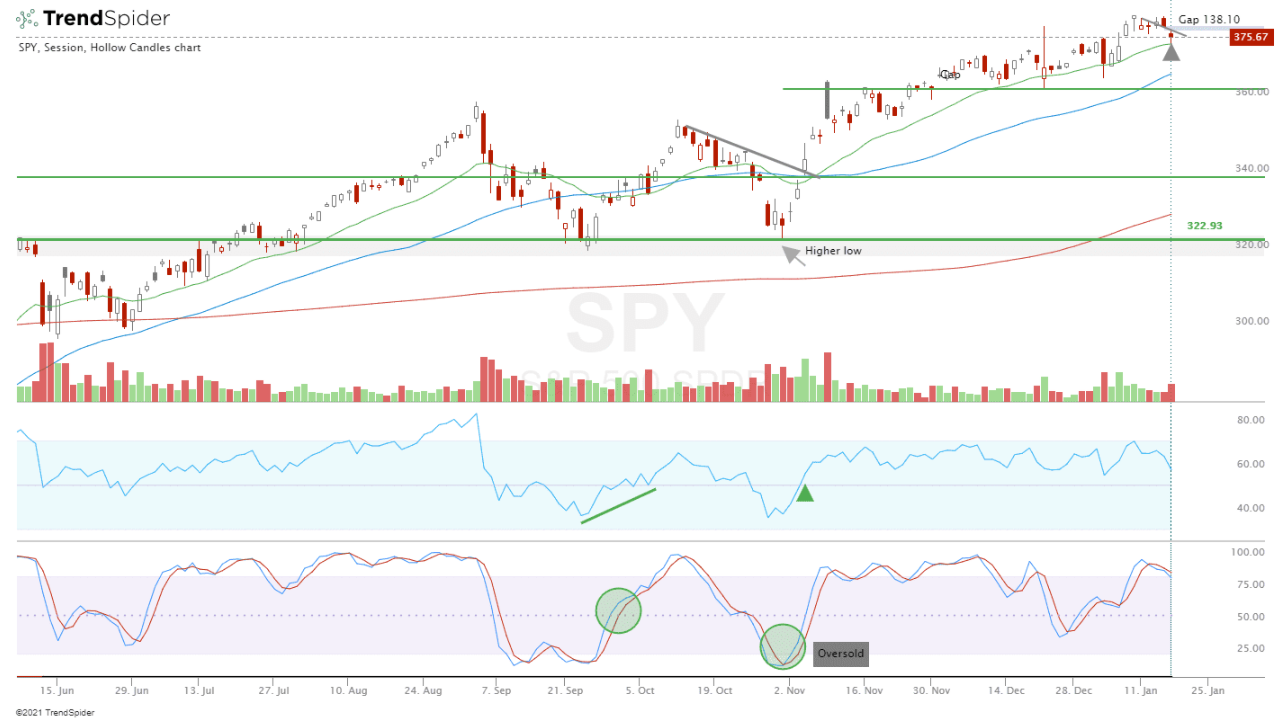 QQQ May 22nd, 2020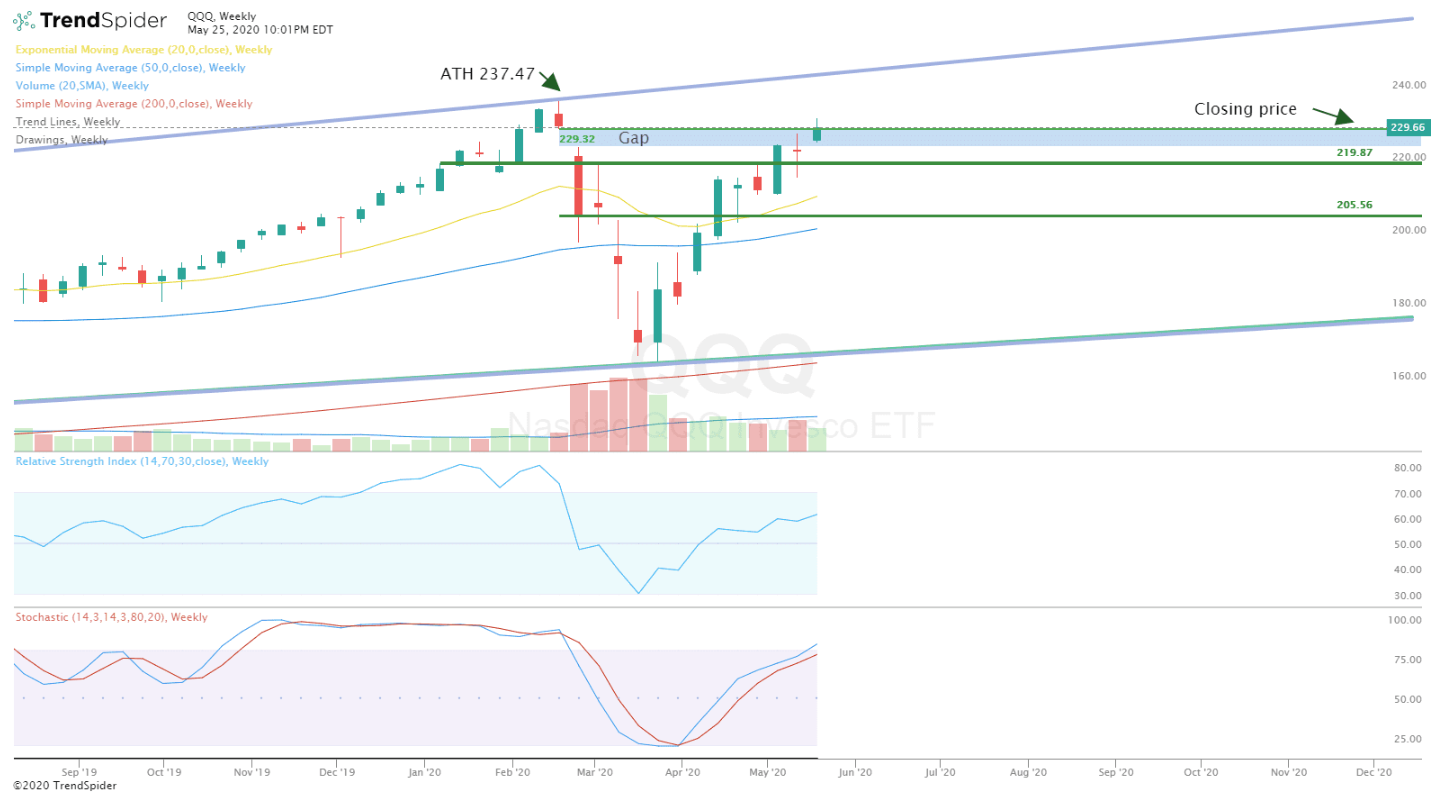 IWM April 24th, 2020
This index (small caps) has been lagging but today starting to show more strength, moving above key resistance. Now support.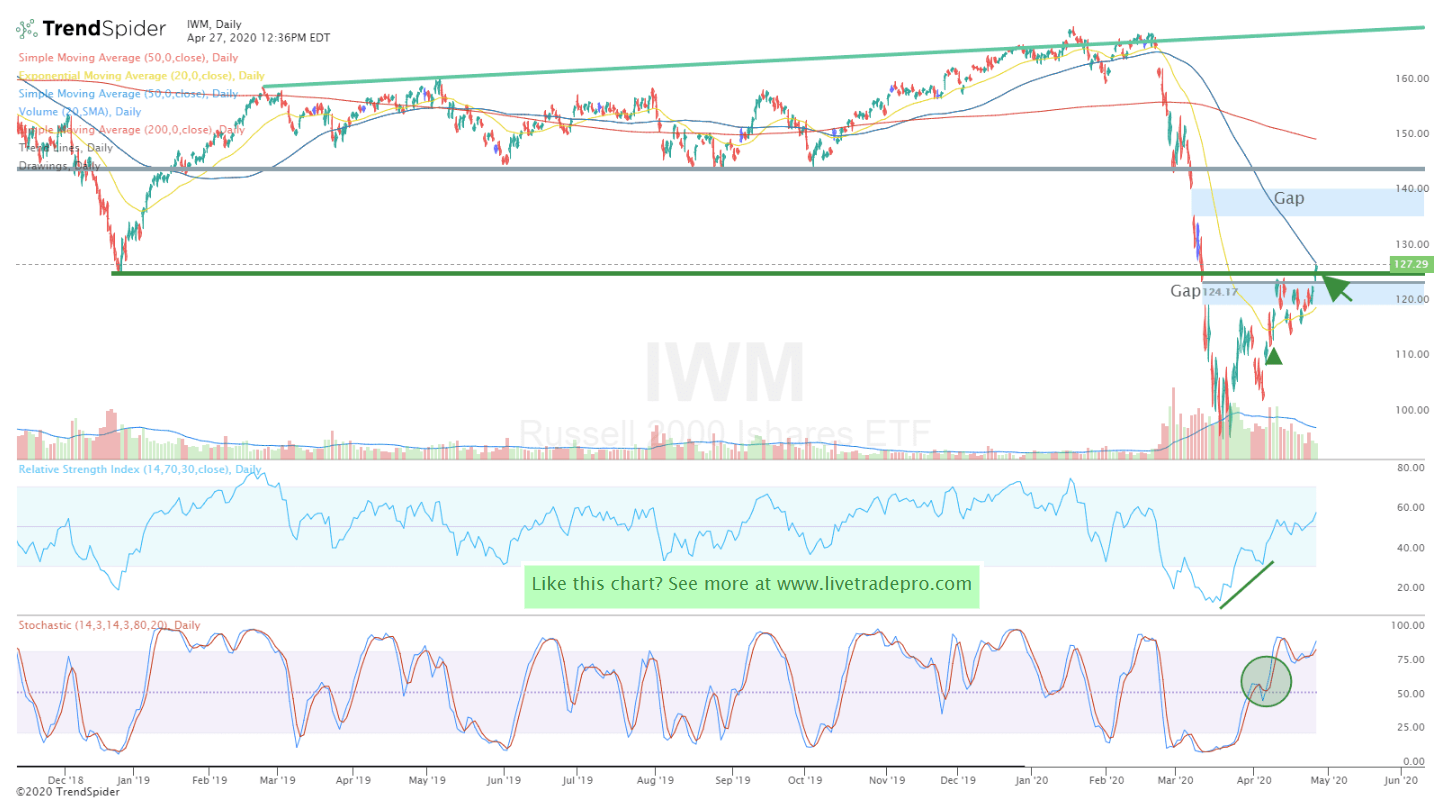 BYND April 21st, 2020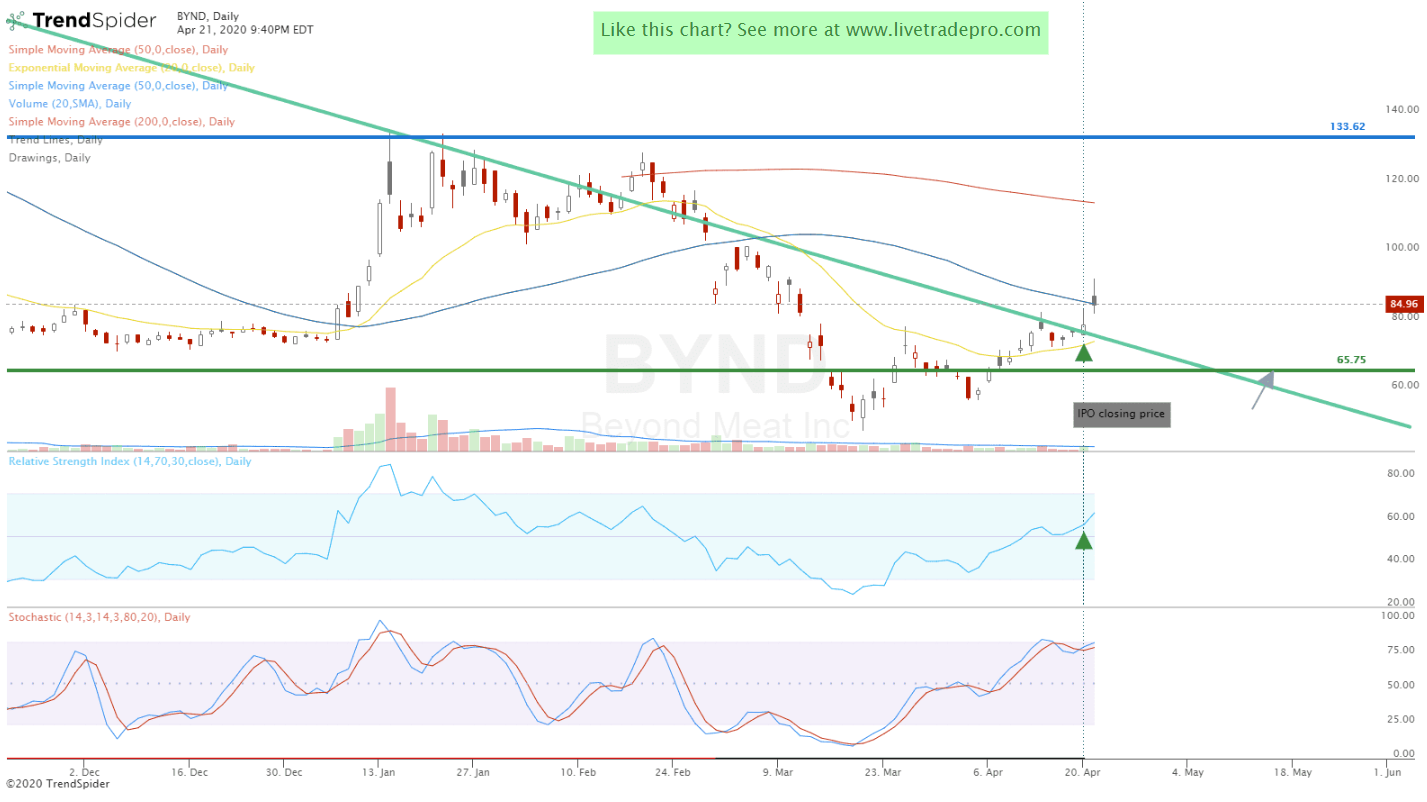 ROKU April 15th, 2020
Another solid day with good volume. Would expect some resistance around $120.00 And then the 200 day average at 123.40. 
That's not to suggest how high this stock will go but some good points to reference on the way up.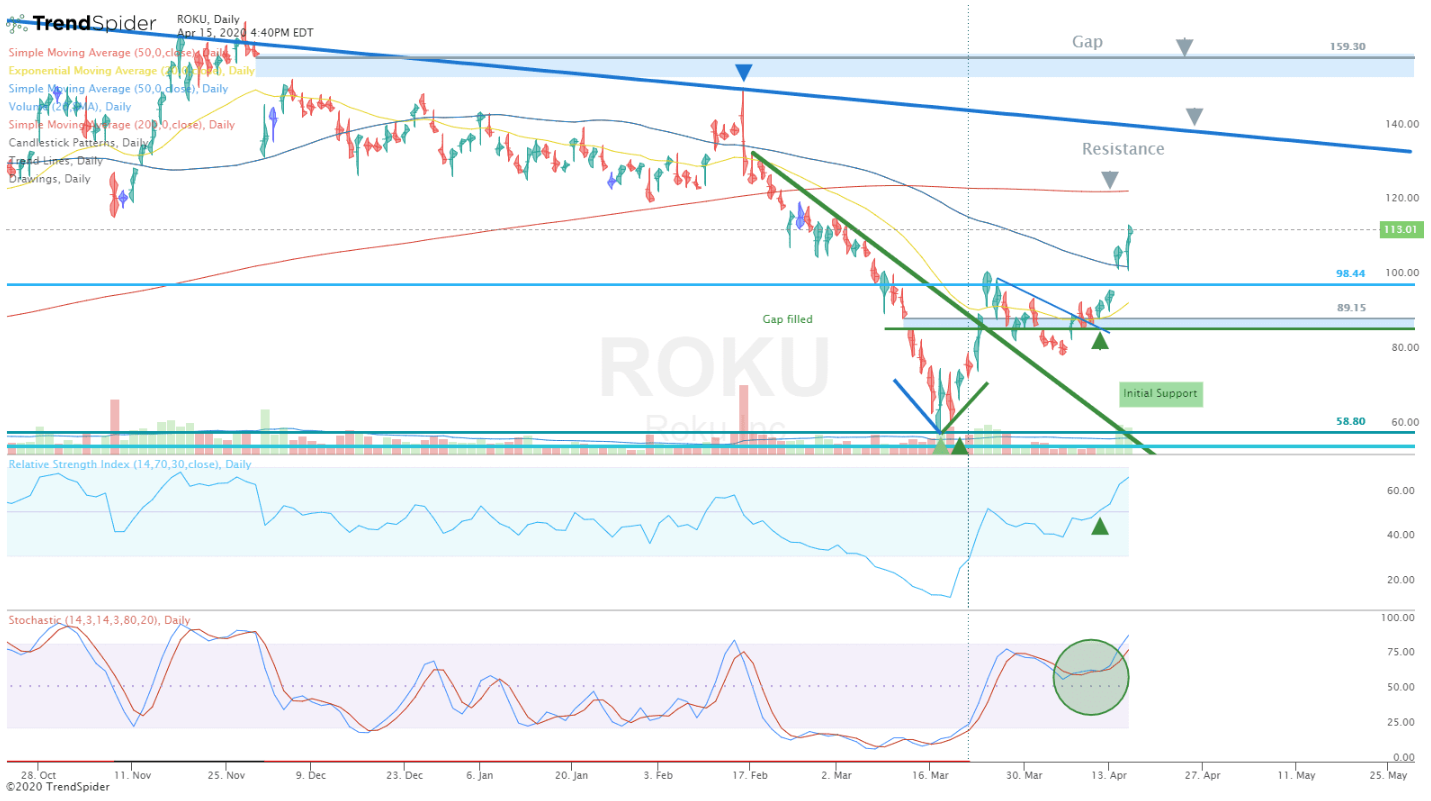 CHWY April 15th, 2020
From breakdown to breakout to new ATH's ..and earnings already out of the way!
Physiological resistance at $50.00 It's not a target but a reference point.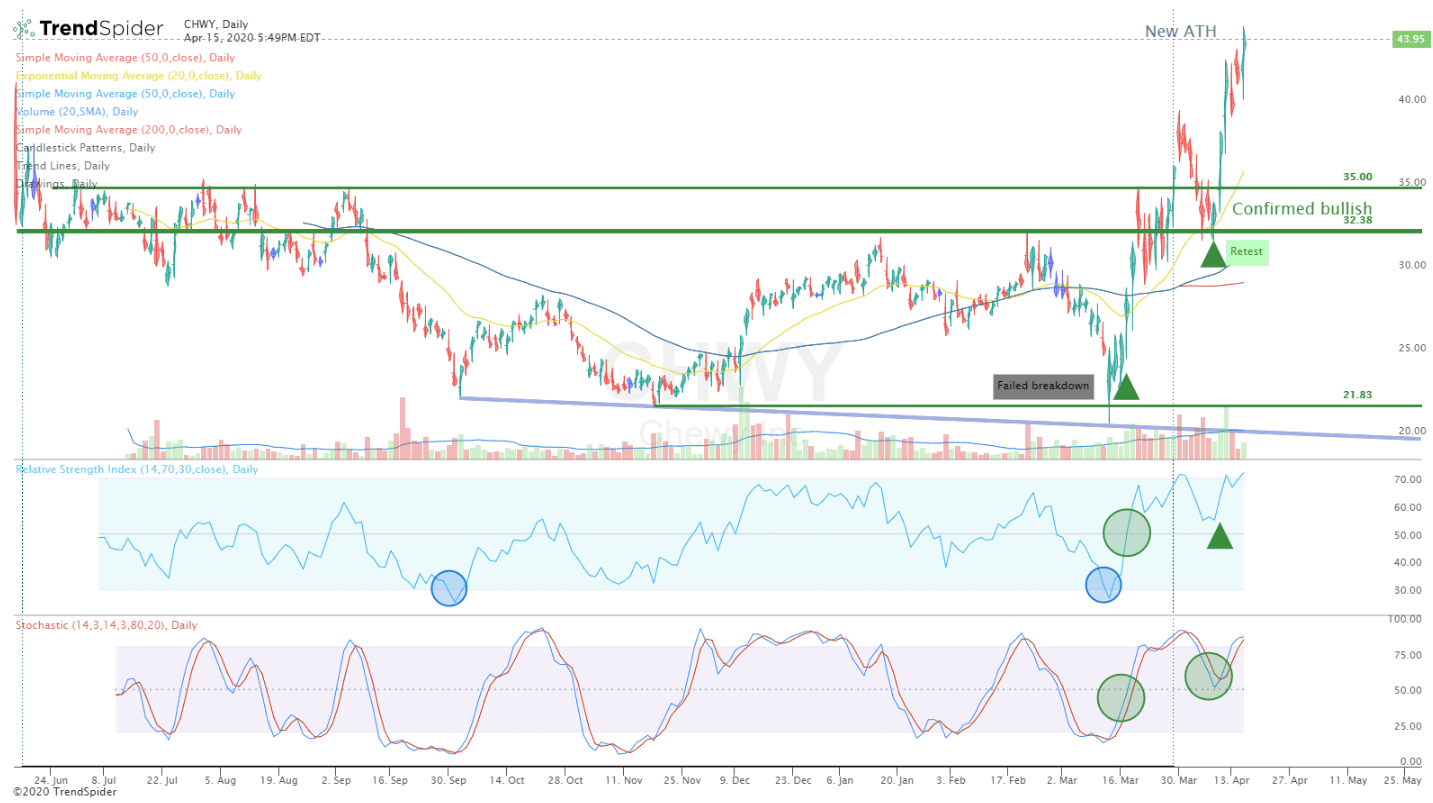 TDOC April 15th, 2020
Has the look of a stock that could go to new all time highs. Very strong.
Also noticed that this was an ATH (closing price) for this stock today. Not a small thing! Today the stock closed at 171.77 The previous ATH (closing price) was 167.44 ATH (intraday) is 176.40 Continuation higher, likely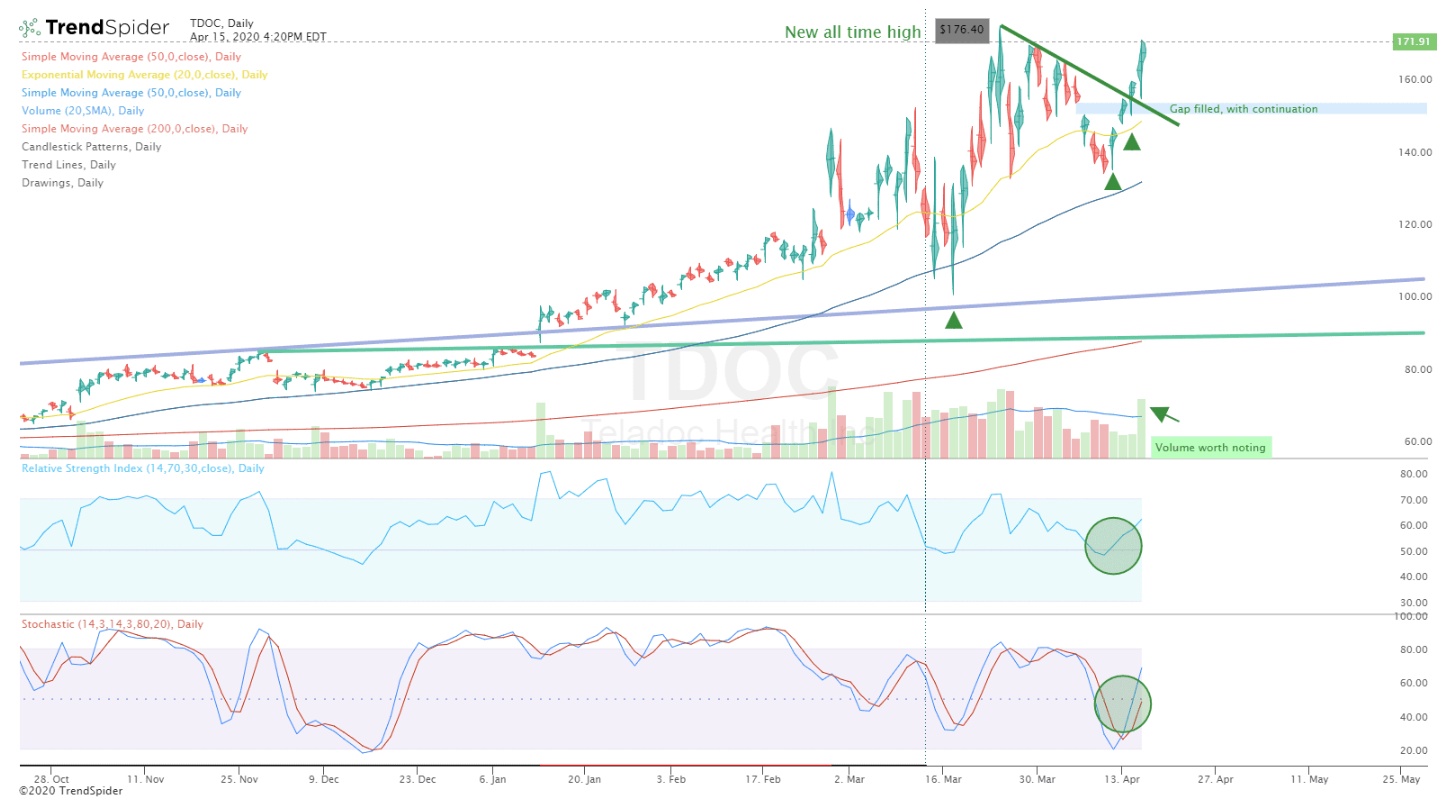 SHOP April 15th, 2020
Yet another stock that I wouldn't be surprised to go to new all time highs. Very strong. Continuation (potential breakout) if able to get above and stay above this pivot point at 504.05