Get my best stock alerts before stocks breakout, along with timely updates, during market hours.
Free 7 Day Trial
QQQ July 5th, 2022
Decent bounce after filling this lower gap last week (potential support) 
This Bullish engulfing candlestick today is attention getting.  Could go higher if able to now get back above (and stay above) the 20 day moving average.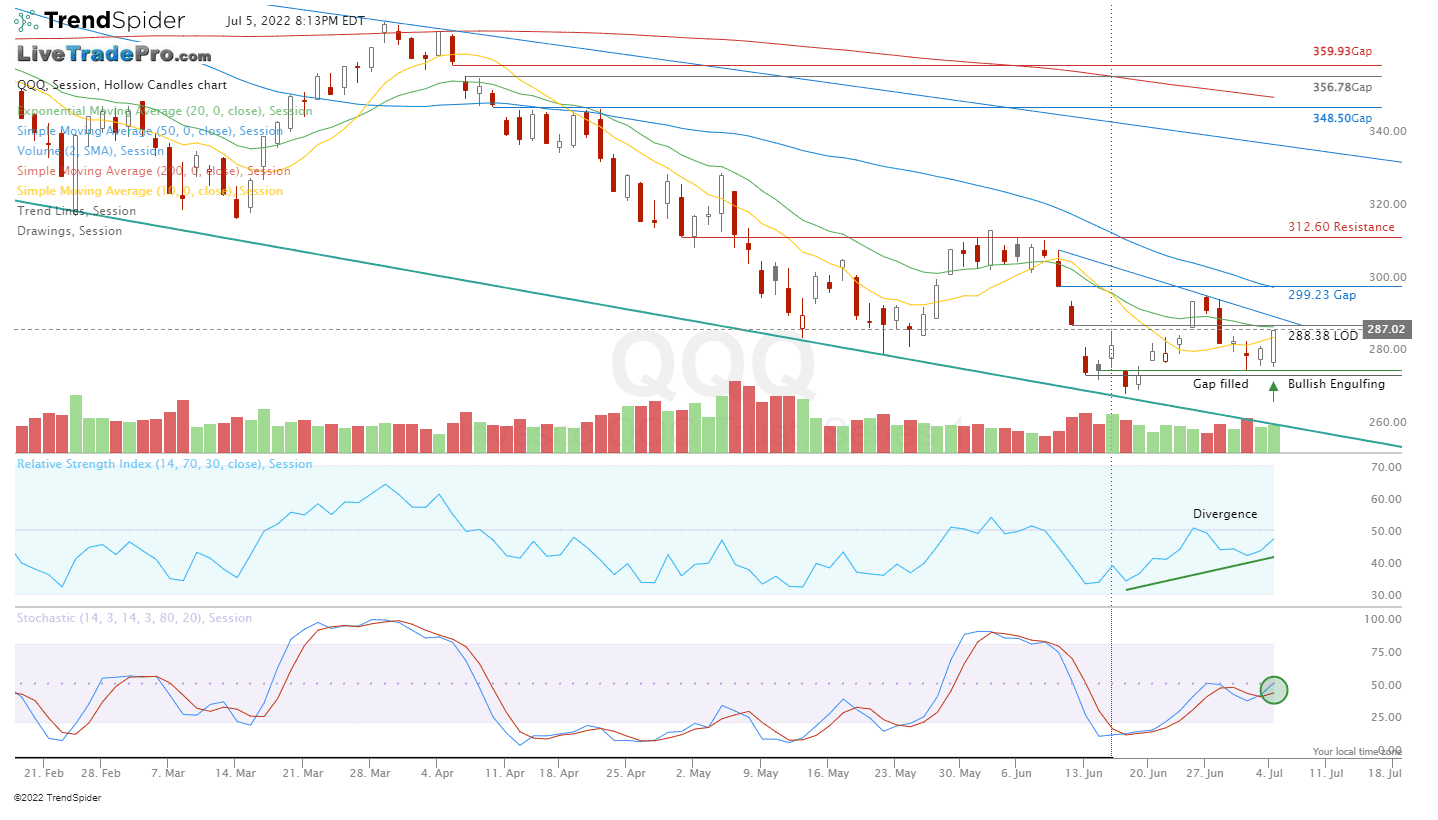 IWM July 5th, 2022
Bullish engulfing candlestick, confirming strength.
Possible a broadening formation here which could mean considerable upside potential.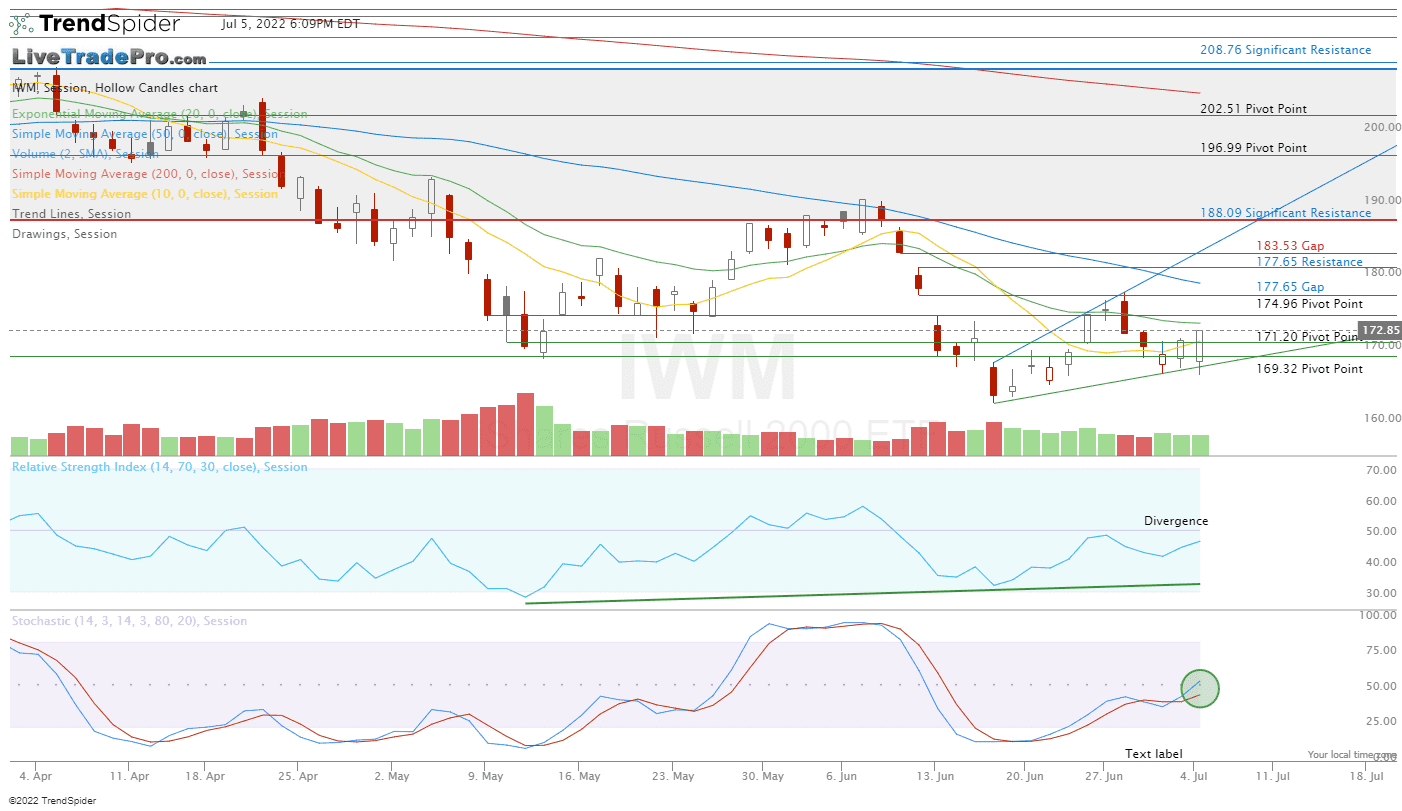 QQQ Weekly Chart June 24th, 2022
Confirmed expectations nicely this week; pushing back above this intial resistance.
Be sure to scroll down a little to see the intial setup (weekly chart) that I posted last week.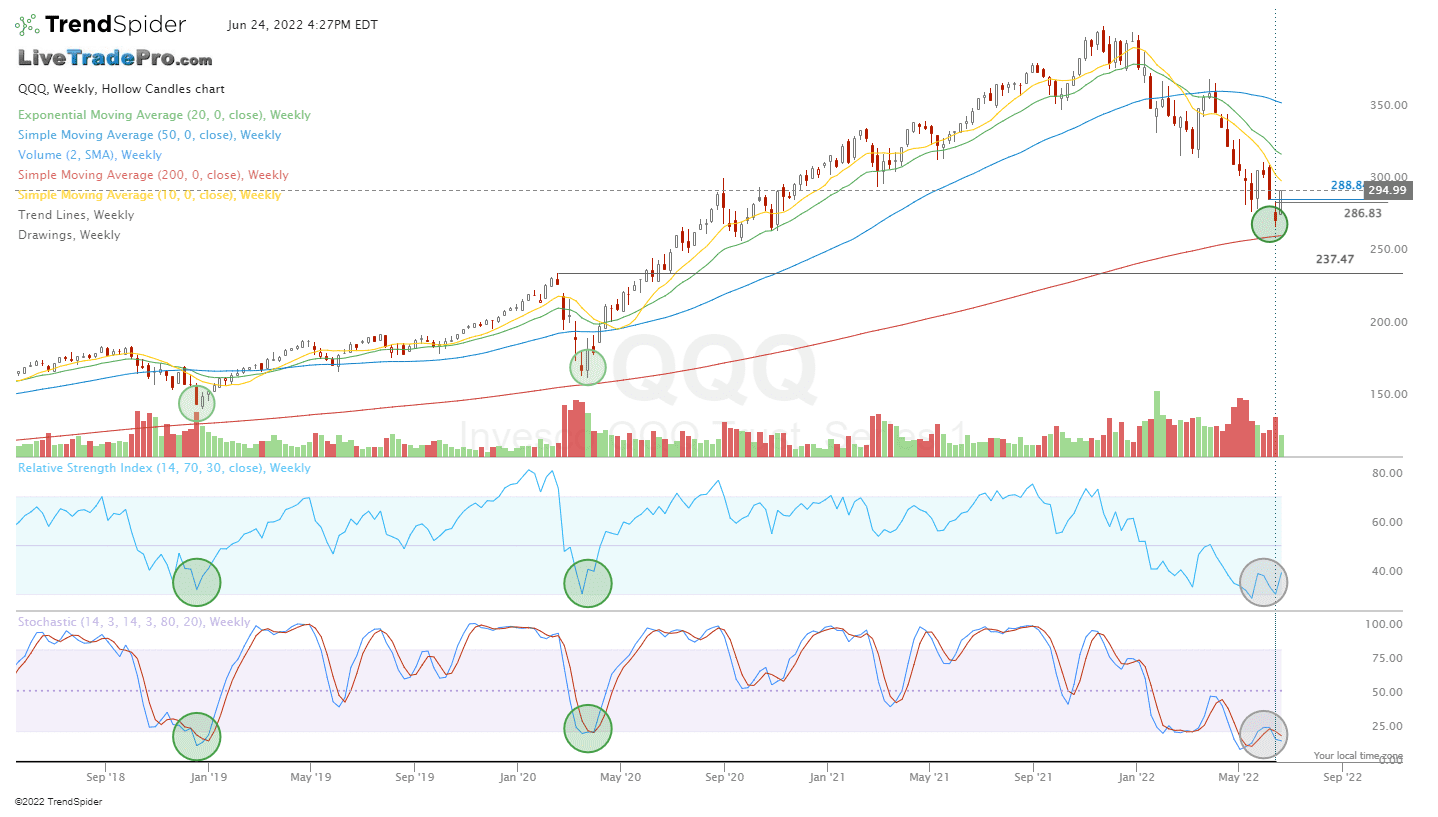 QQQ June 23rd, 2022
Chart update Gap up and go action.. (after an extreme sell off on stocks) Not a small thing here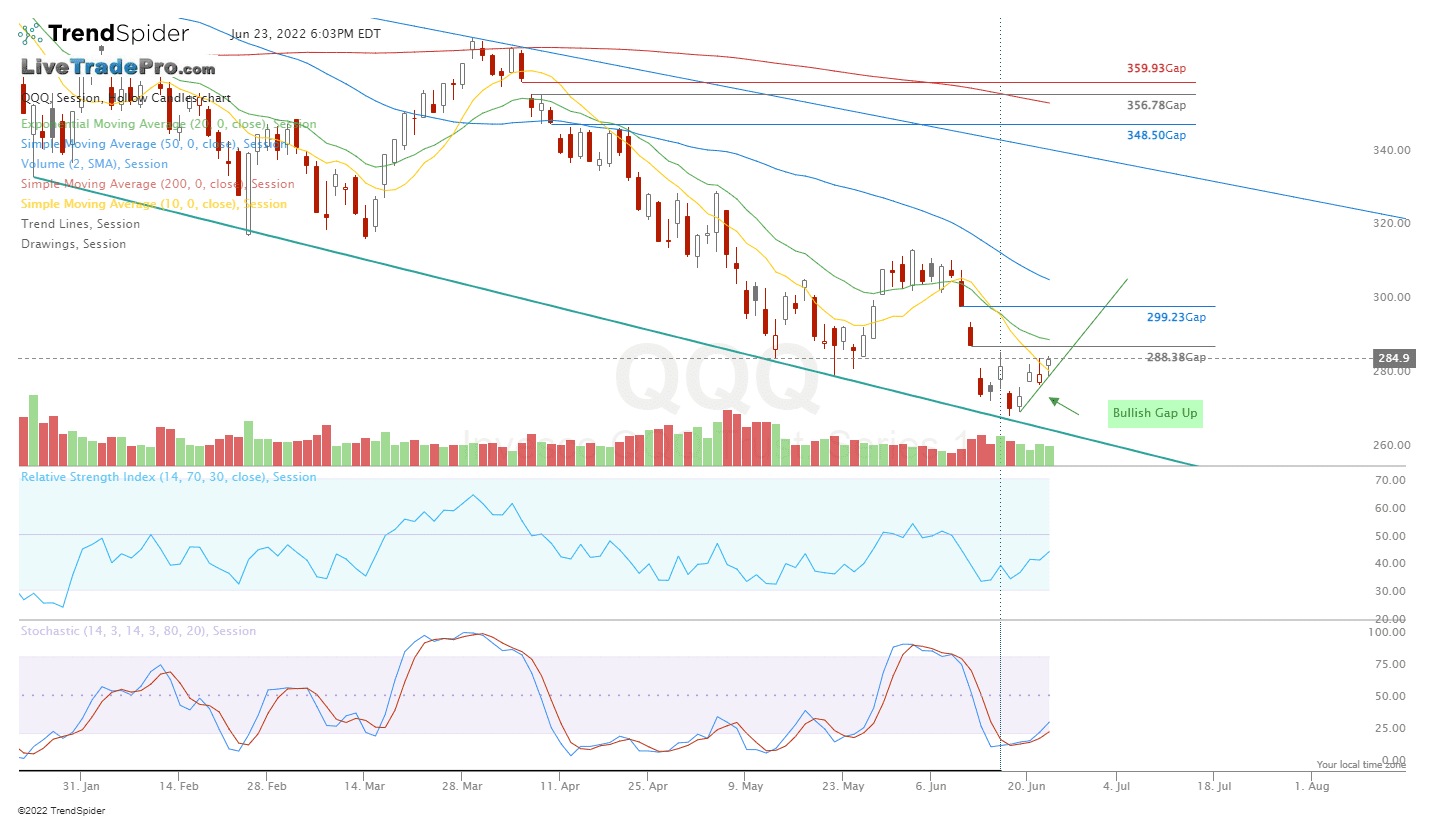 QQQ June 21st, 2022
SPY June 15th, 2022
Confirming expectations nicely today, with a high higher higher low. Also this Long Legged Doji candlestick is attention getting. A green close tomorrow would further indicate the likelihood to go higher from here.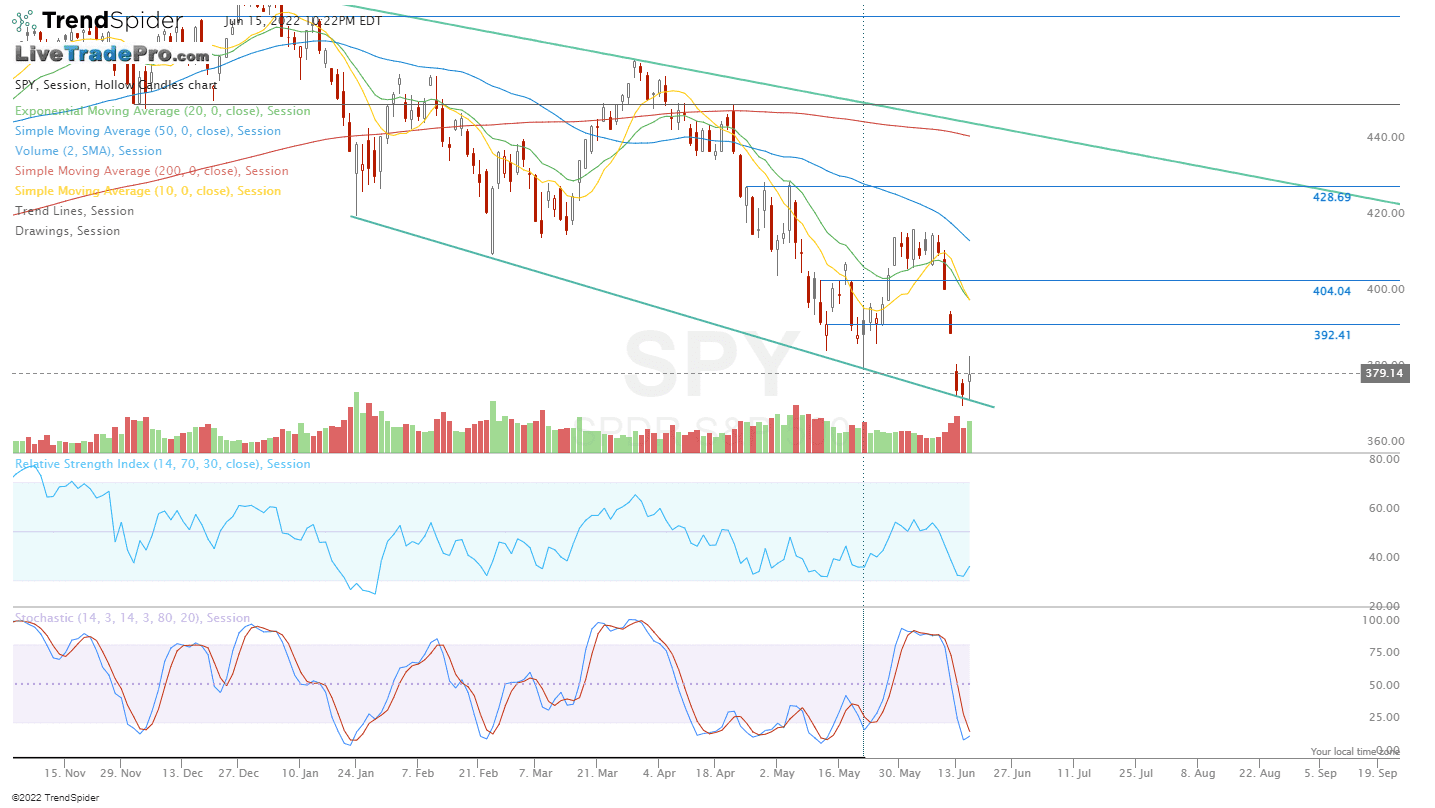 QQQ June 13th, 2022
Extreme sell off and near support. Extreme bearish can be bullish and so watching for a potential reversal setup.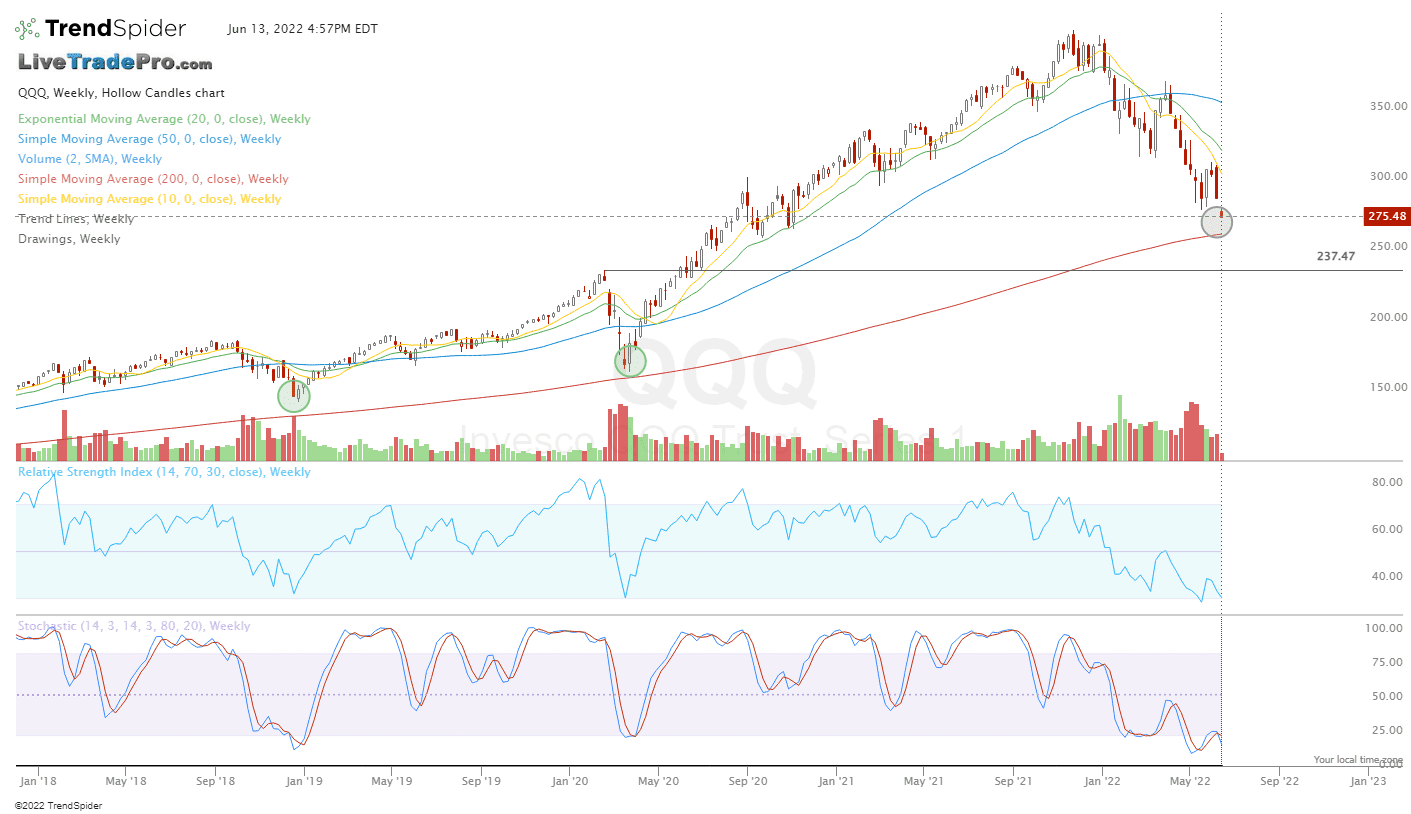 SPY Weekly chart, confirming.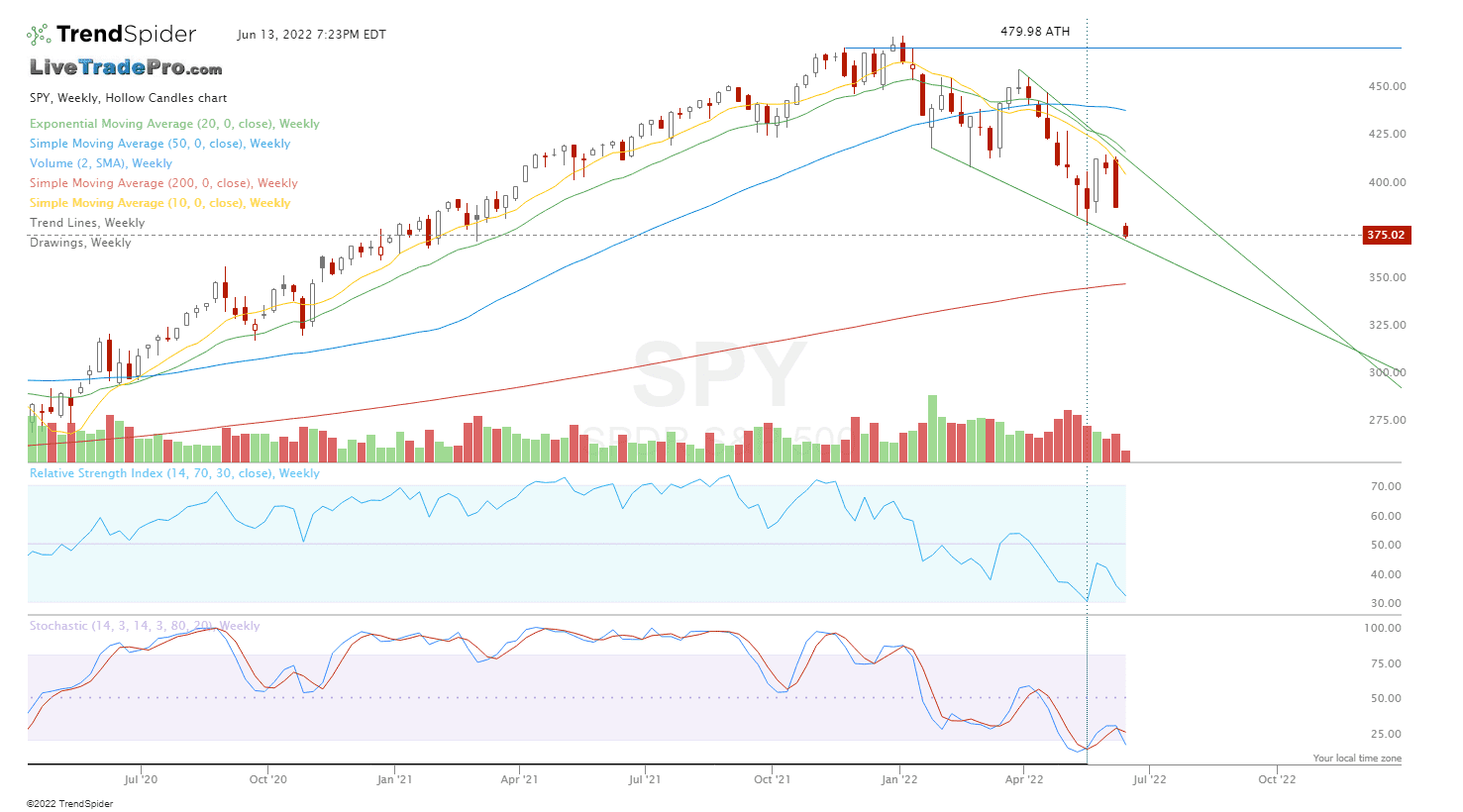 QQQ May 27th, 2022
Higher pivot points that we'll want to pay attention to on the way up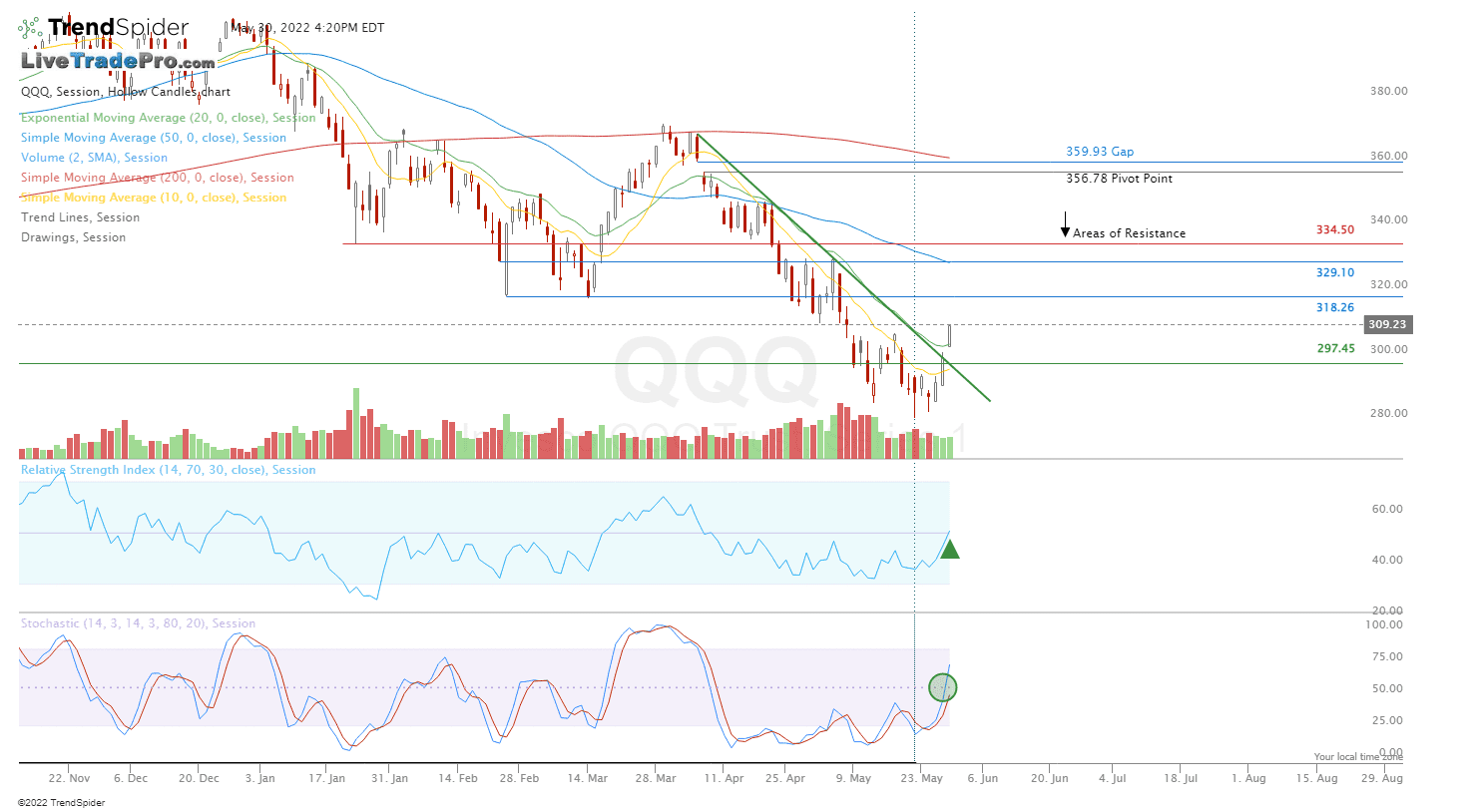 QQQ May 27th, 2022
Reversal signal confirming nicely, pushing back above resistance showing us we likely continue higher. That said, it's not likely to keep going straight up with resistance overhead, especially around the 50 day moving average and so will take this one day at a time and locking in some profit into any significant rally.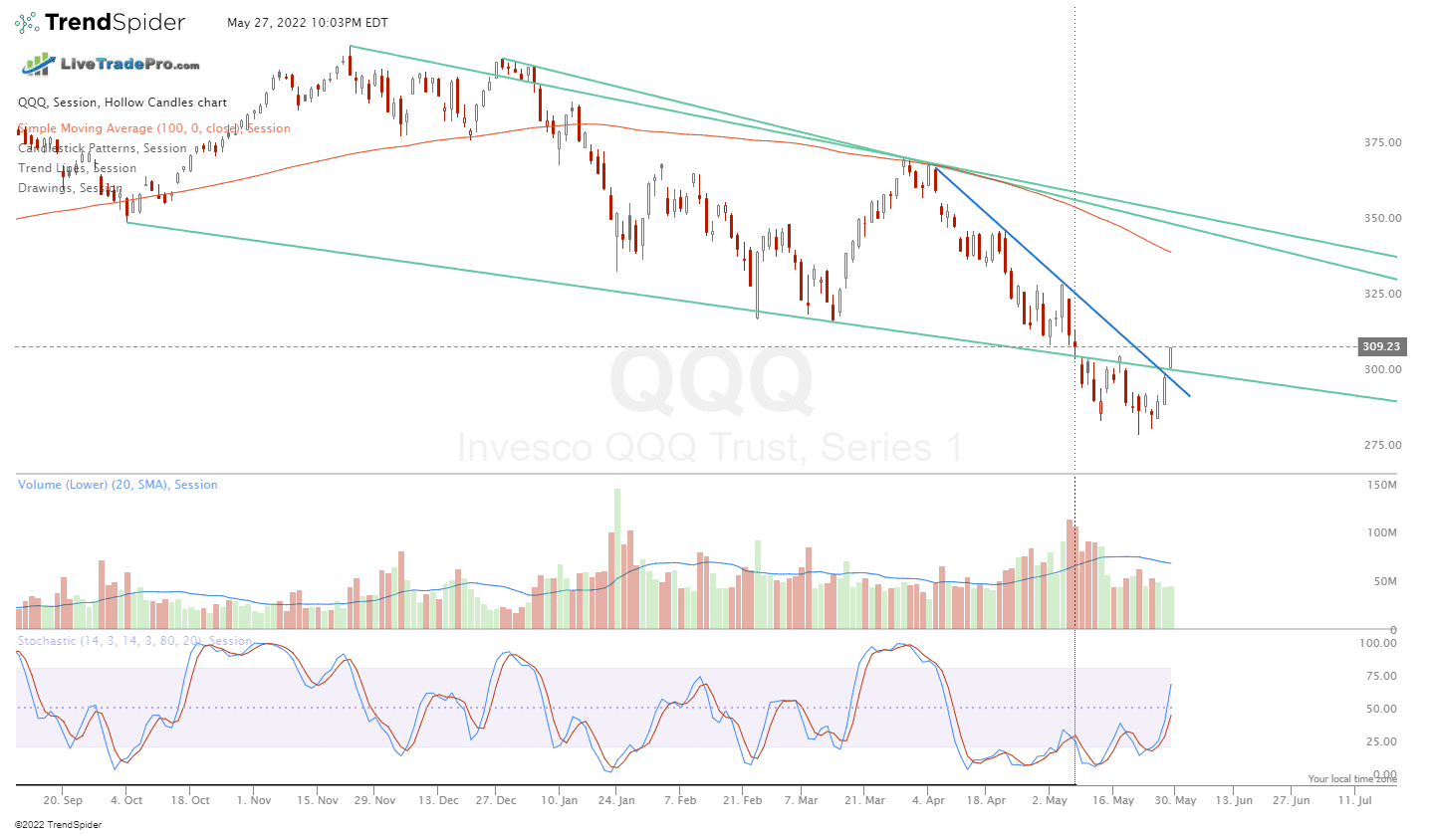 QQQ May 20th, 2022
After such a significant sell off, this Hammer candlestick (on increased volume) with a green close today is telling me this may have been a failed breakdown and a point of a reversal for the market.. Lookin for a green close on Monday to better confirm the setup and likelihood to continue higher.