SPY Sept 15th, 2021
Higher high, higher low. A bullish move after closing lower for the last 6 out of 7 trading days.
IWM August 27th, 2021
This move; breaking out above the 50 day moving average today on increased volume is compelling and could move stocks higher.
IWM August 21st, 2021
Got a decent bounce off support, closing back above its 200 day moving average. That said, keep in mind there's resistance overhead to consider in any rally.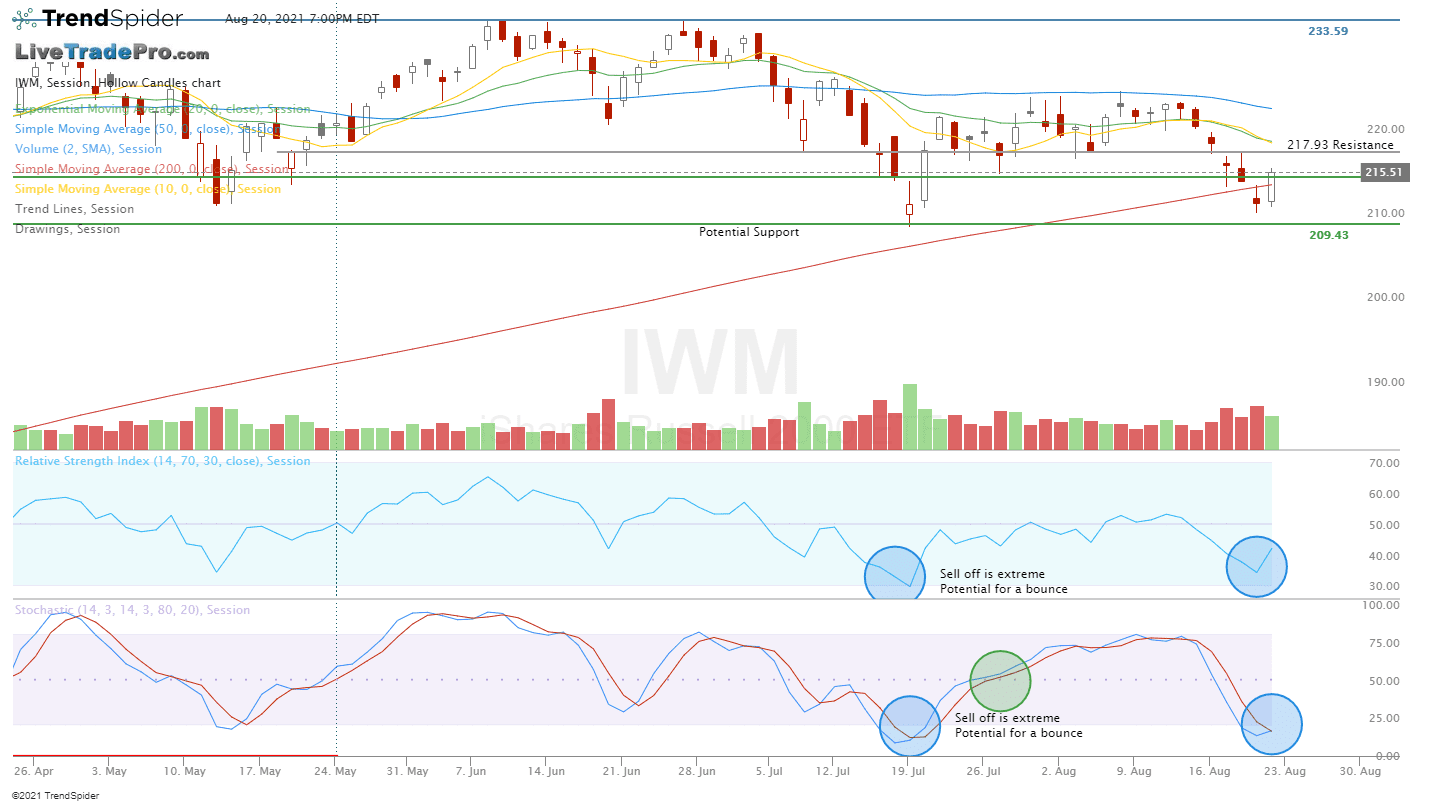 ARKK August 20th, 2021
Not exactly out of the woods just yet but the Inverted Hammer candlestick (at support) confirmed nicely today with a higher low. It also closed above intial resistance (now support)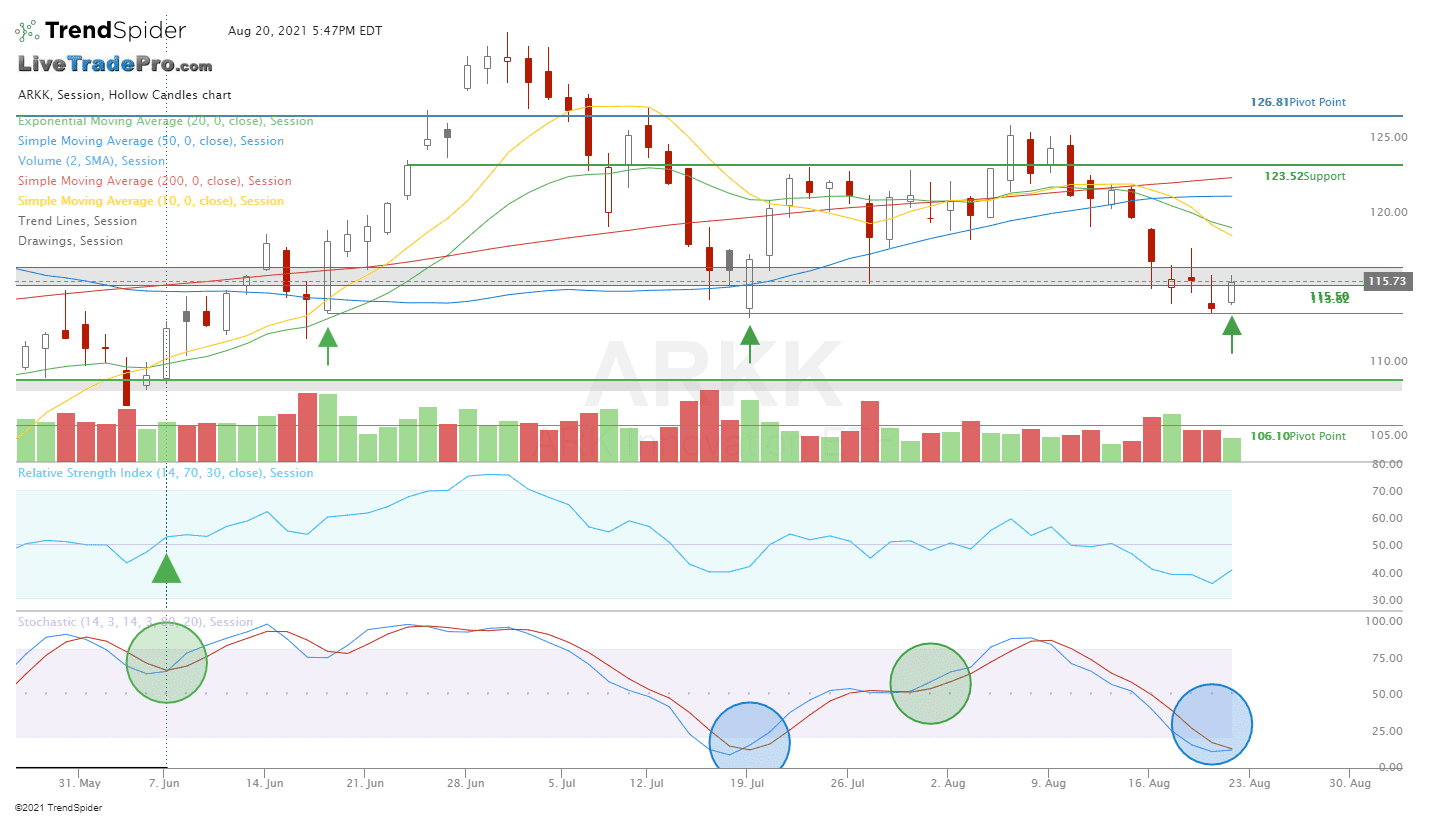 QQQ August 19th, 2021
Nice push above the 50 day moving average; back above resistance (now support)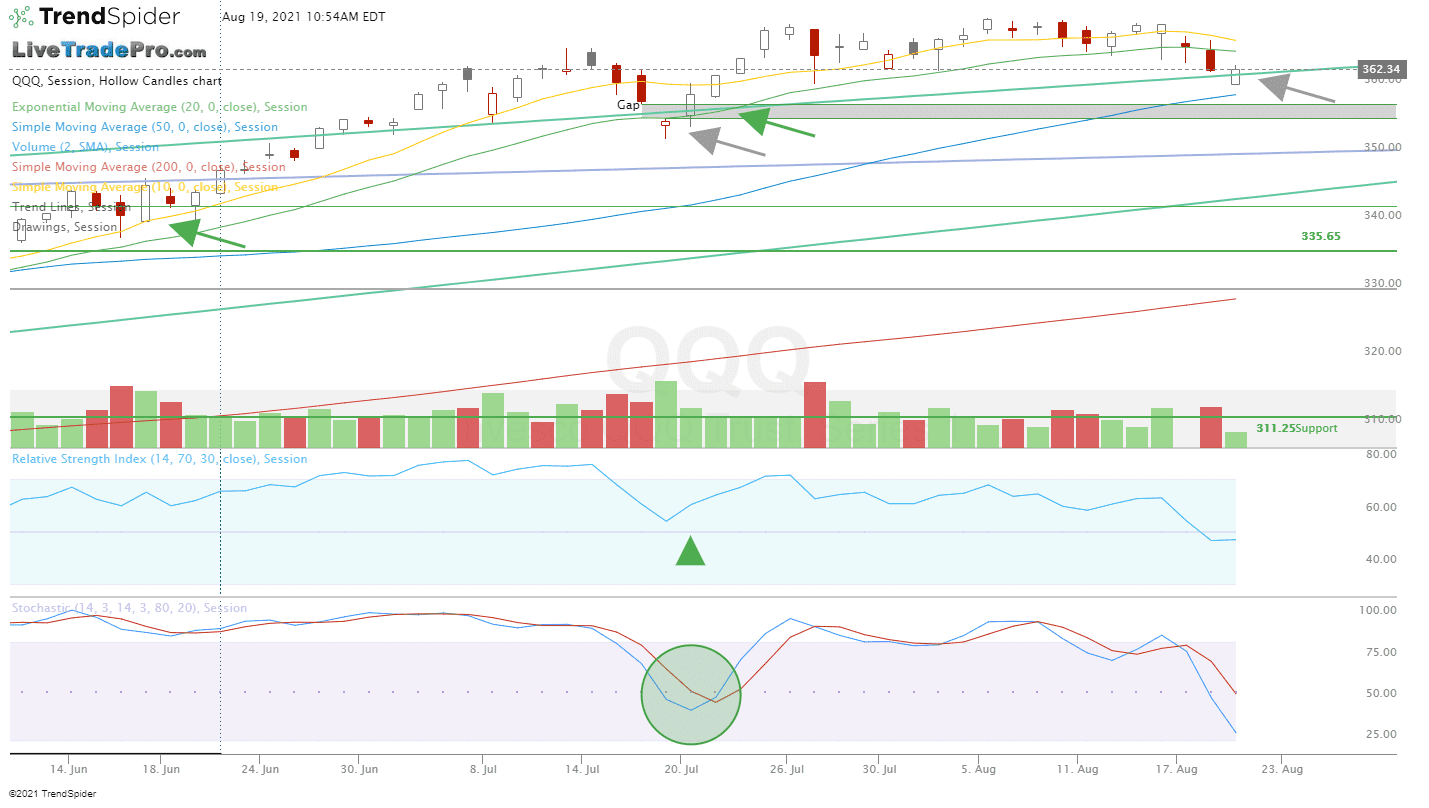 NYMO August 19th, 2021
Indicating that the markets may be due for a bounce soon.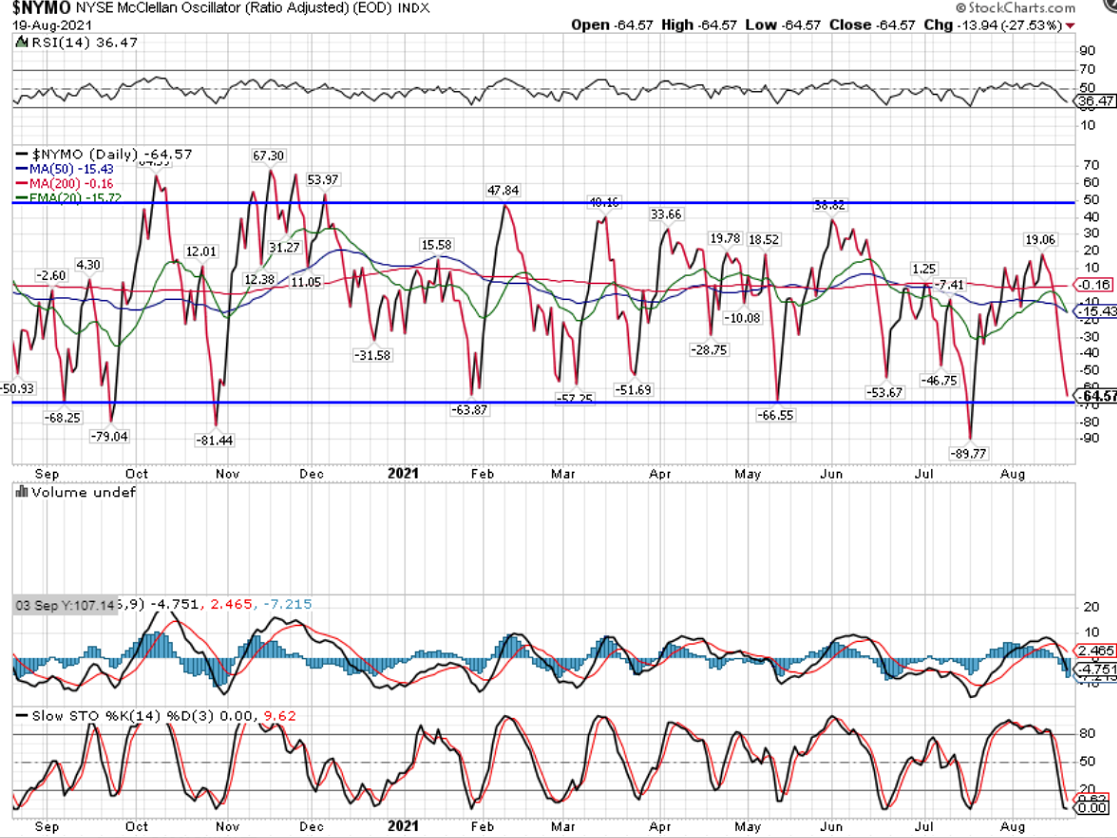 QQQ July 20th, 2021
Gap filled, with continuation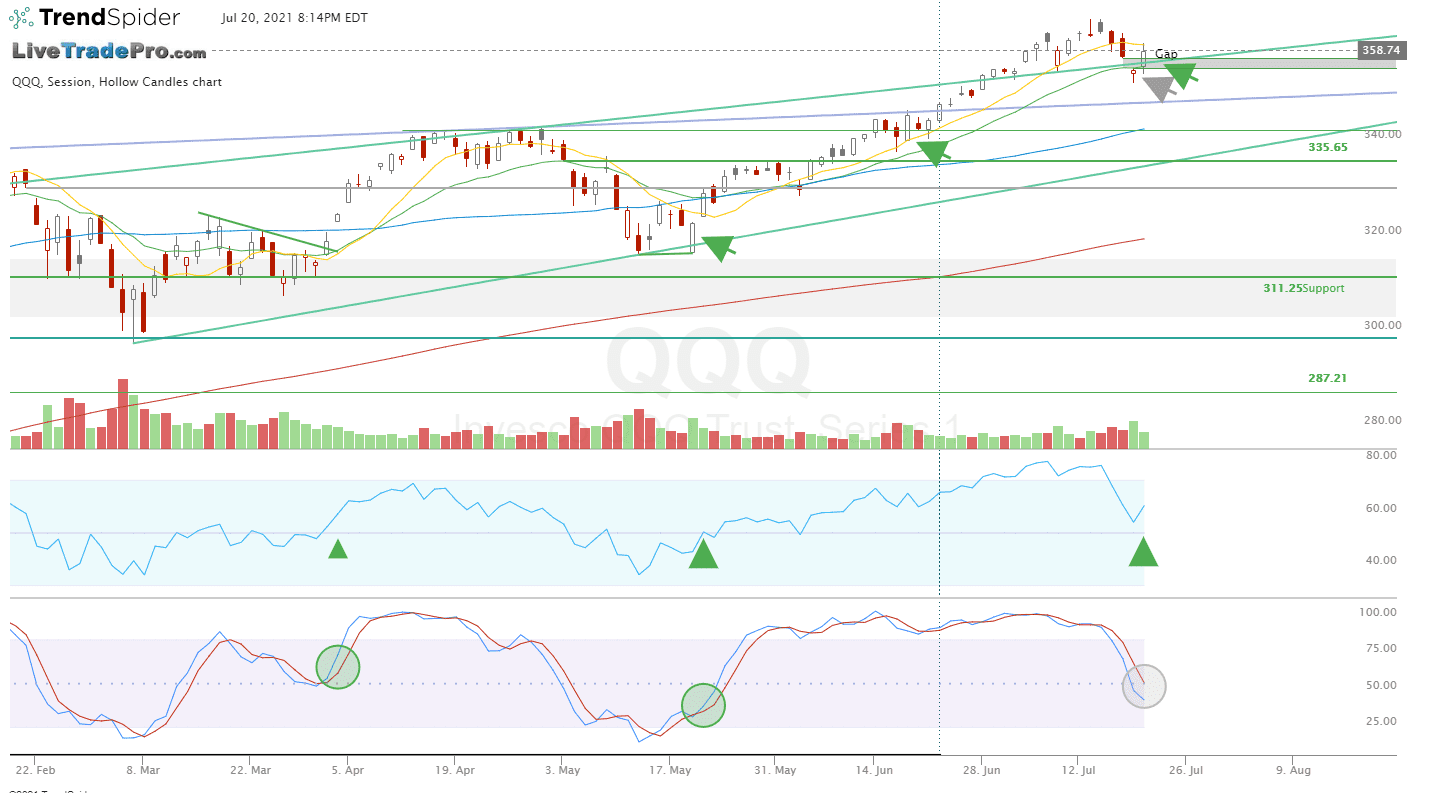 IWM July 19th, 2021
Today this index closed above the open price on increased volume.
Sell off is extreme and thinking potential for a bounce at this time. Worth noting the Slow Stochastic and RSI at these levels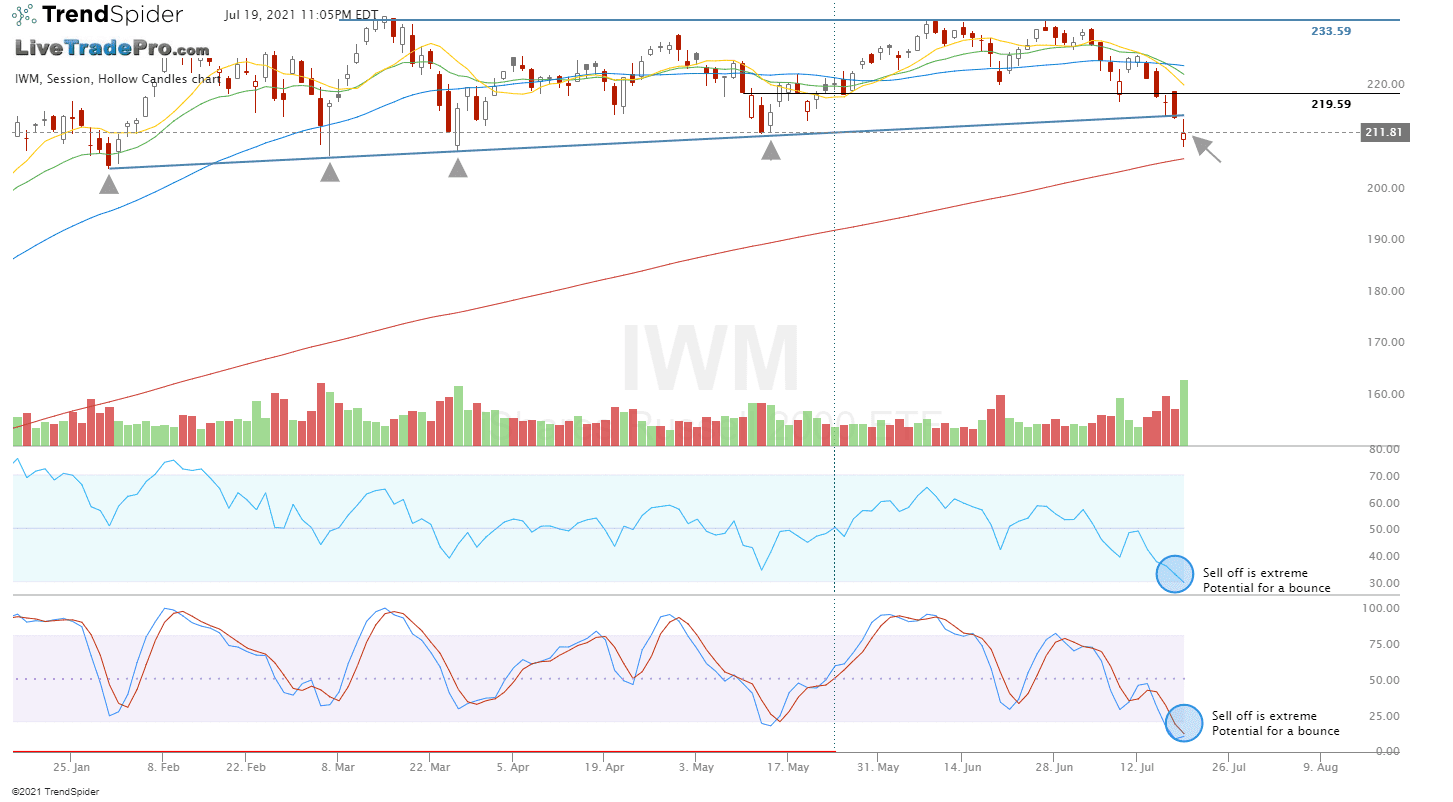 QQQ July 19th, 2021
Hammer  Ideally would like to now see this gap higher filled, with continuation to better confirm strength. Doesn't necessarily need to happen tomorrow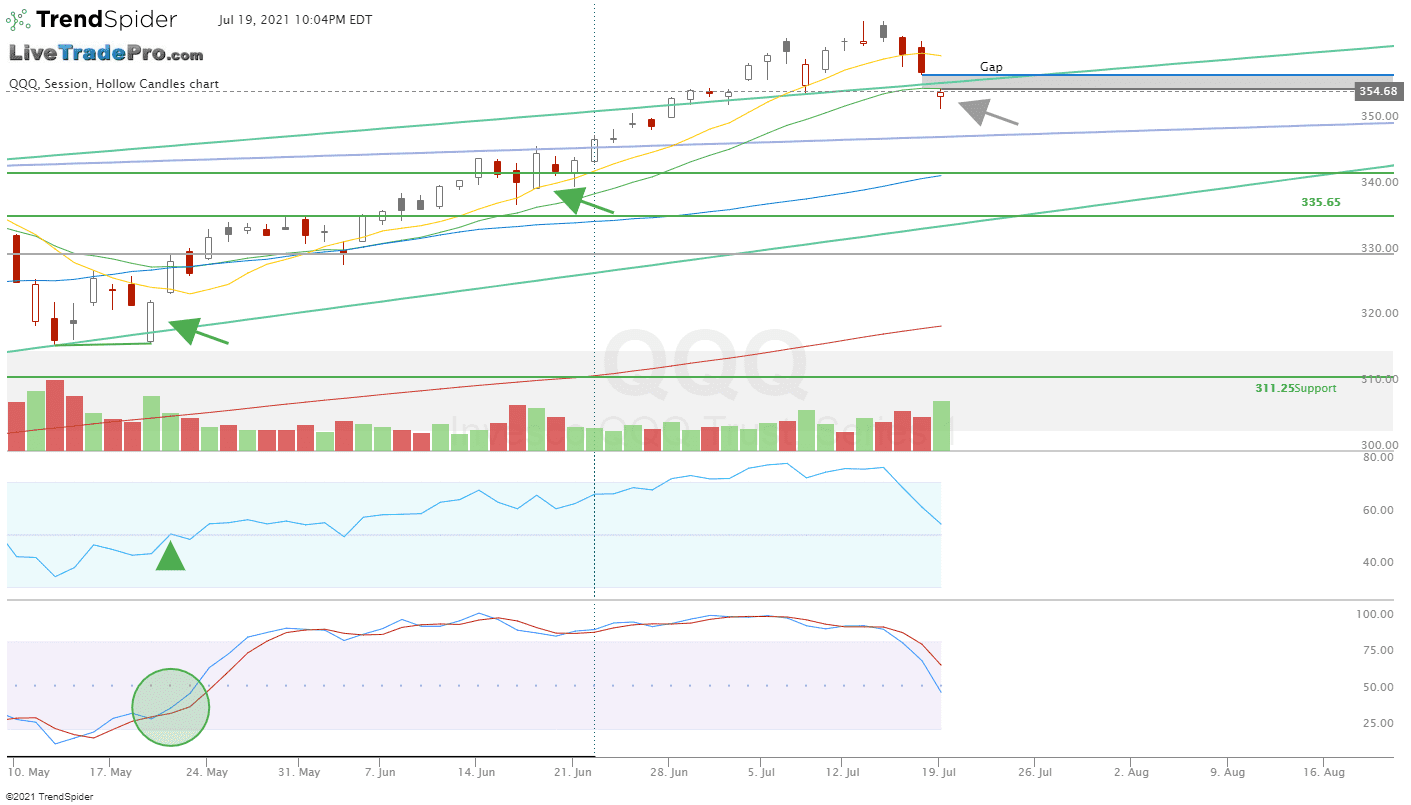 NYMO July 19th, 2021
I don't want to use this in itself but it's showing the potential of at least a short term technical bounce here.