Get my best stock alerts before stocks breakout, along with timely updates, during market hours.
Free 7 Day Trial
XLF Jan 28th, 2022
Bank Stocks Weekly chart Not exactly out of the woods just yet but got an impressive bounce last week on increased volume. Keep an eye on banks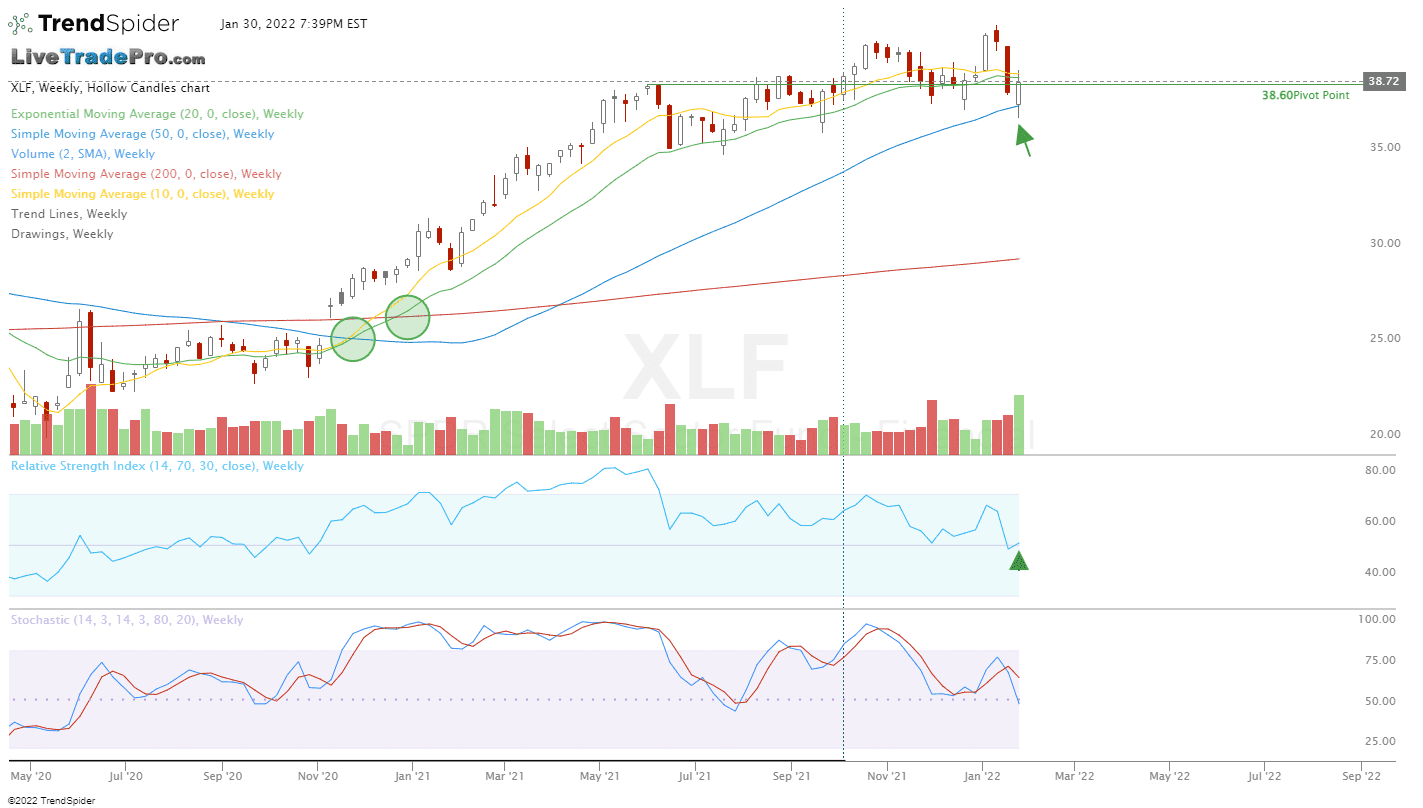 NYMO Jan 28th, 2022
There is no perfect indicator for the direction of market but this is telling me we could be due for a bounce.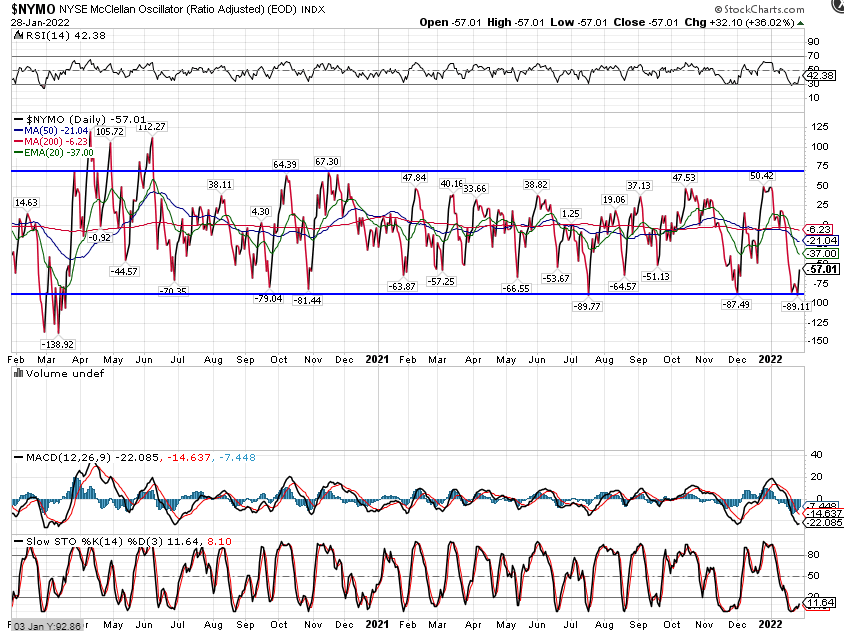 SPY Jan 20th, 2022
Downtrend confirming on heavy volume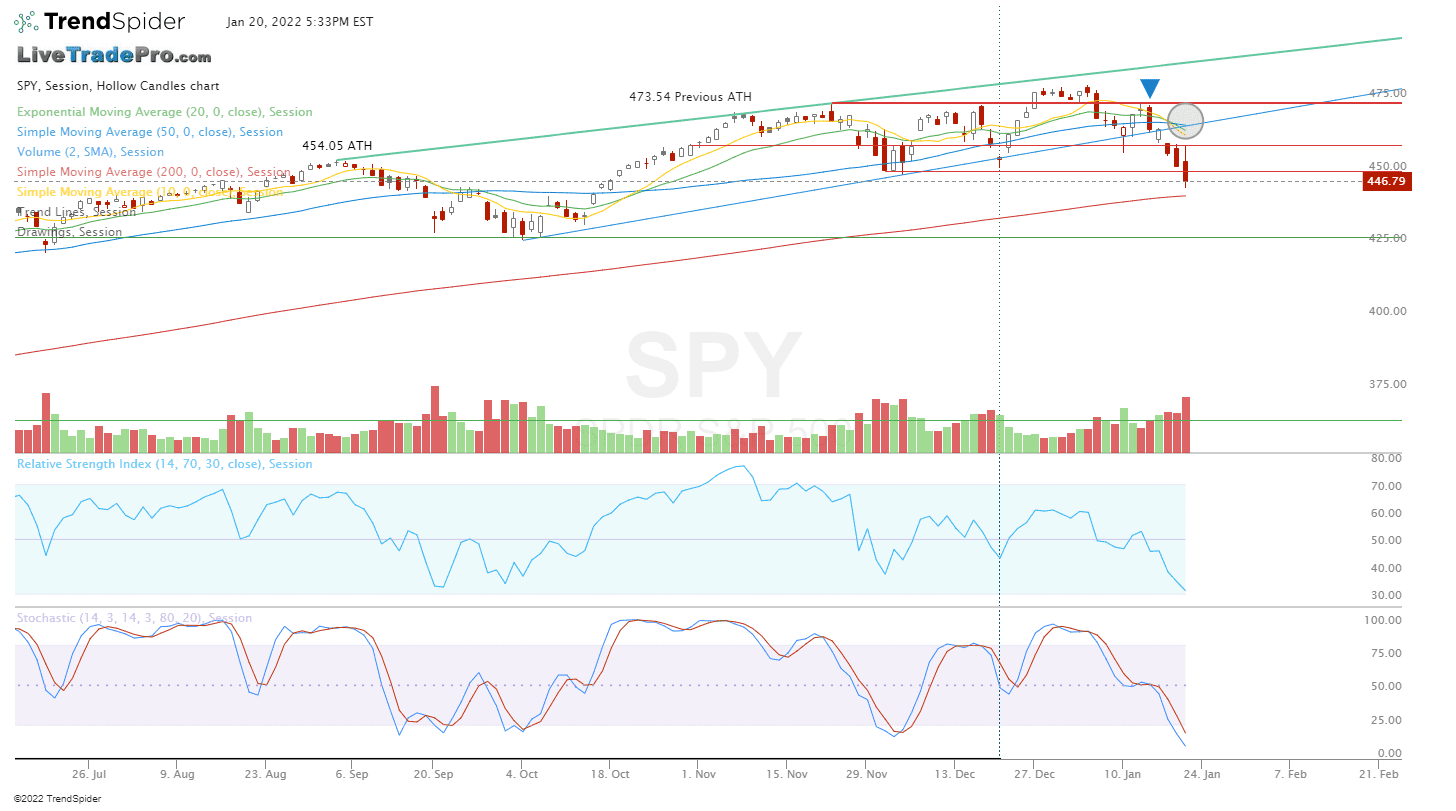 IWM Dec 22nd, 2021
Small caps Today closed basically at the HOD and back above the 20 day moving average. That's a 1st since Nov 12th. Not a small thing.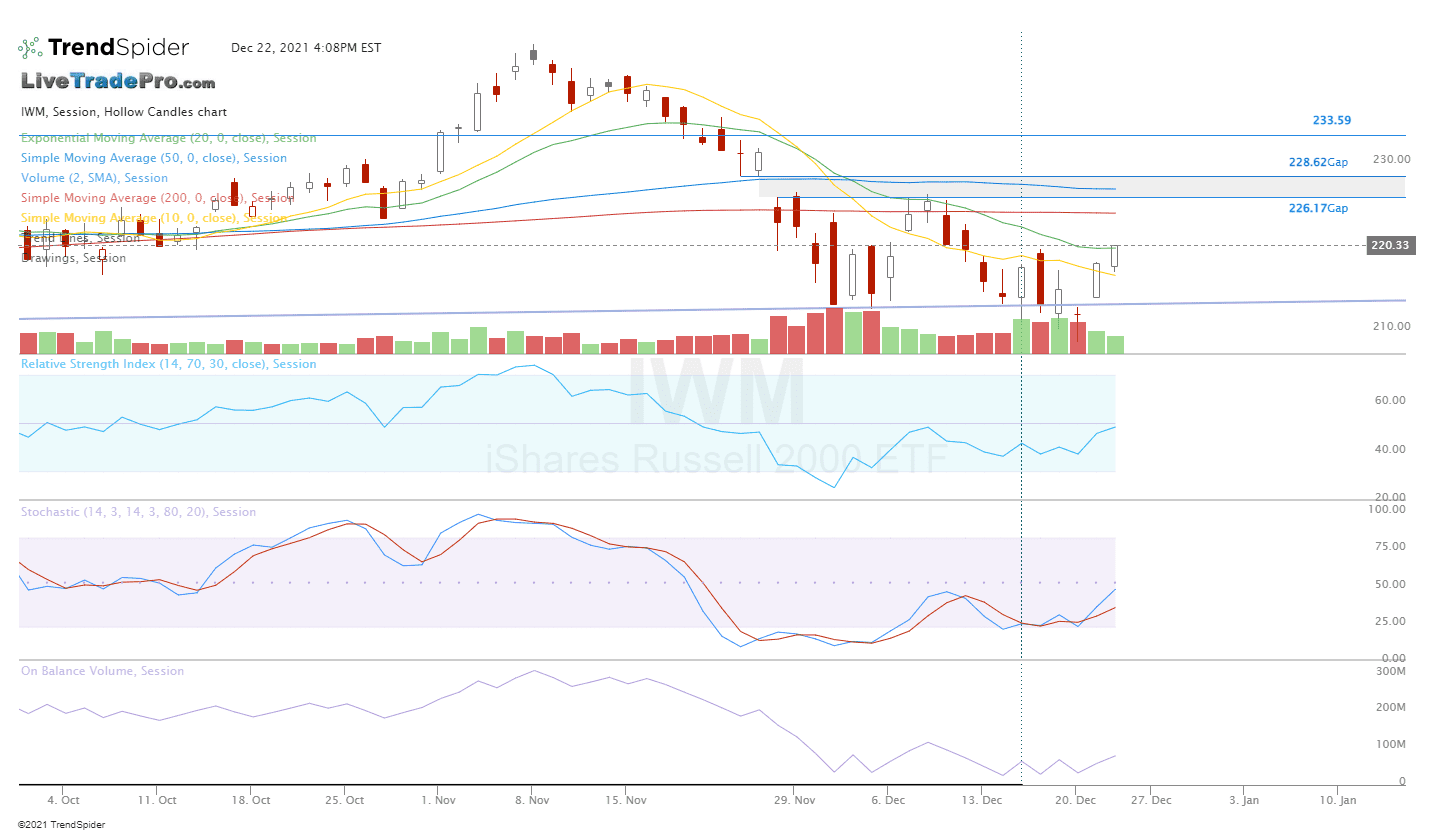 QQQ Dec 22nd, 2021
Looks good Potential setup for breakout on this major index. Continuation higher, likely.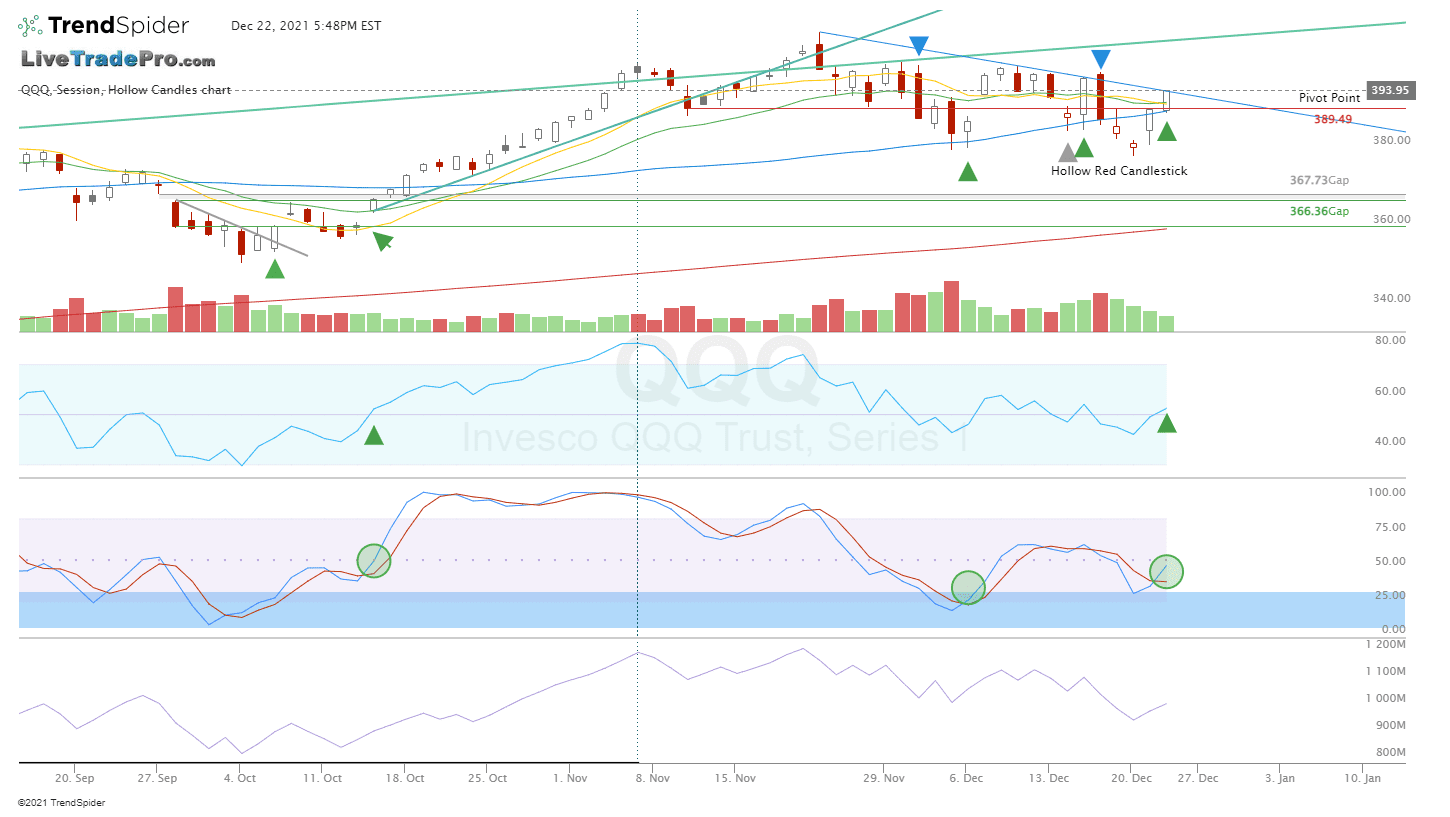 Reversal setup, confirmed nicely above resistance, with good continuation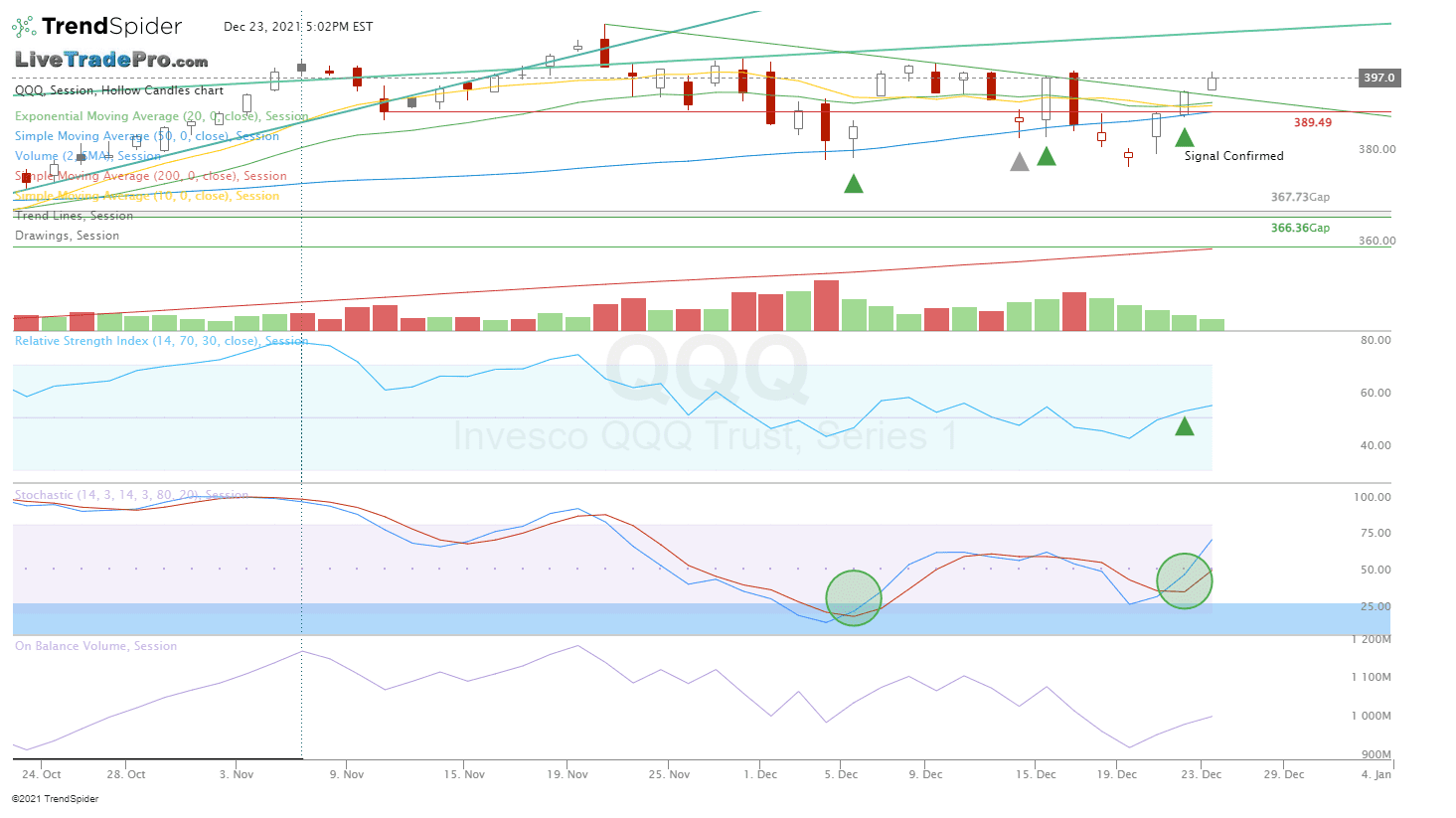 SPY Oct 7th, 2021
Gap filled, with nice continuation and could go higher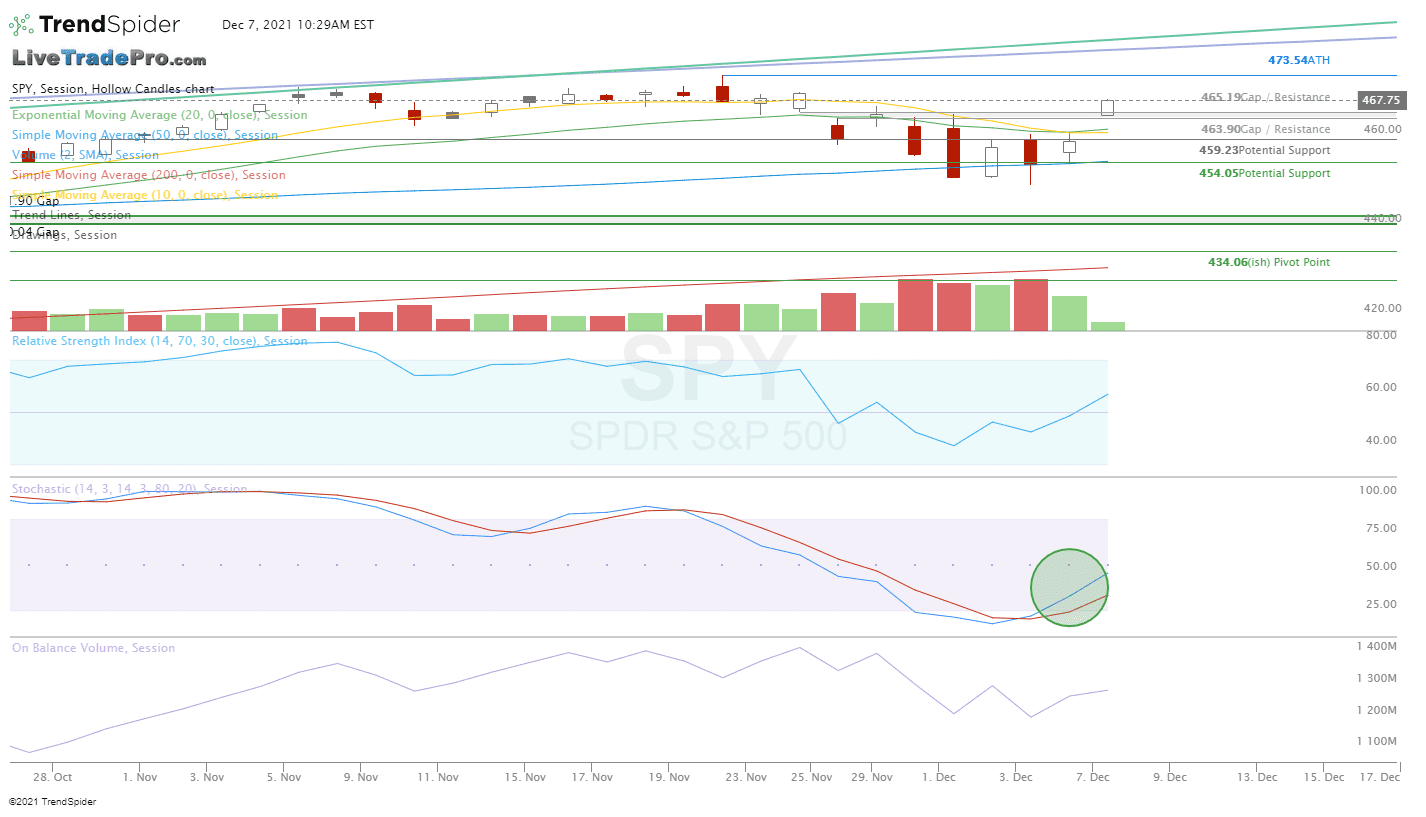 SPY Dec 6th, 2021
This bounce off the 50 day moving average with a  higher high, higher low (while at the same time looking at all the other evidence) is attention getting.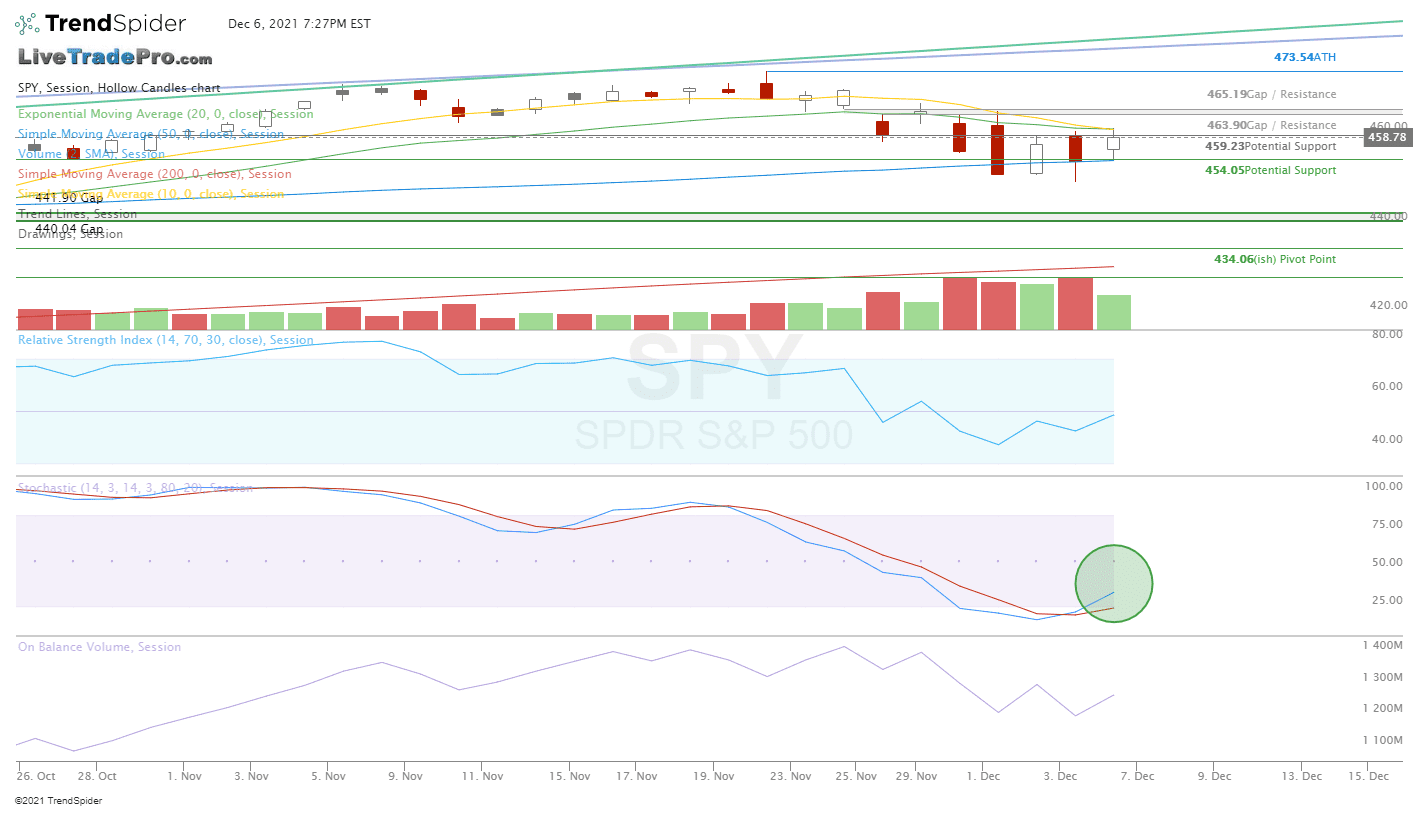 VIX Dec 6th, 2021
I closed my short positions today. Here's some as to the why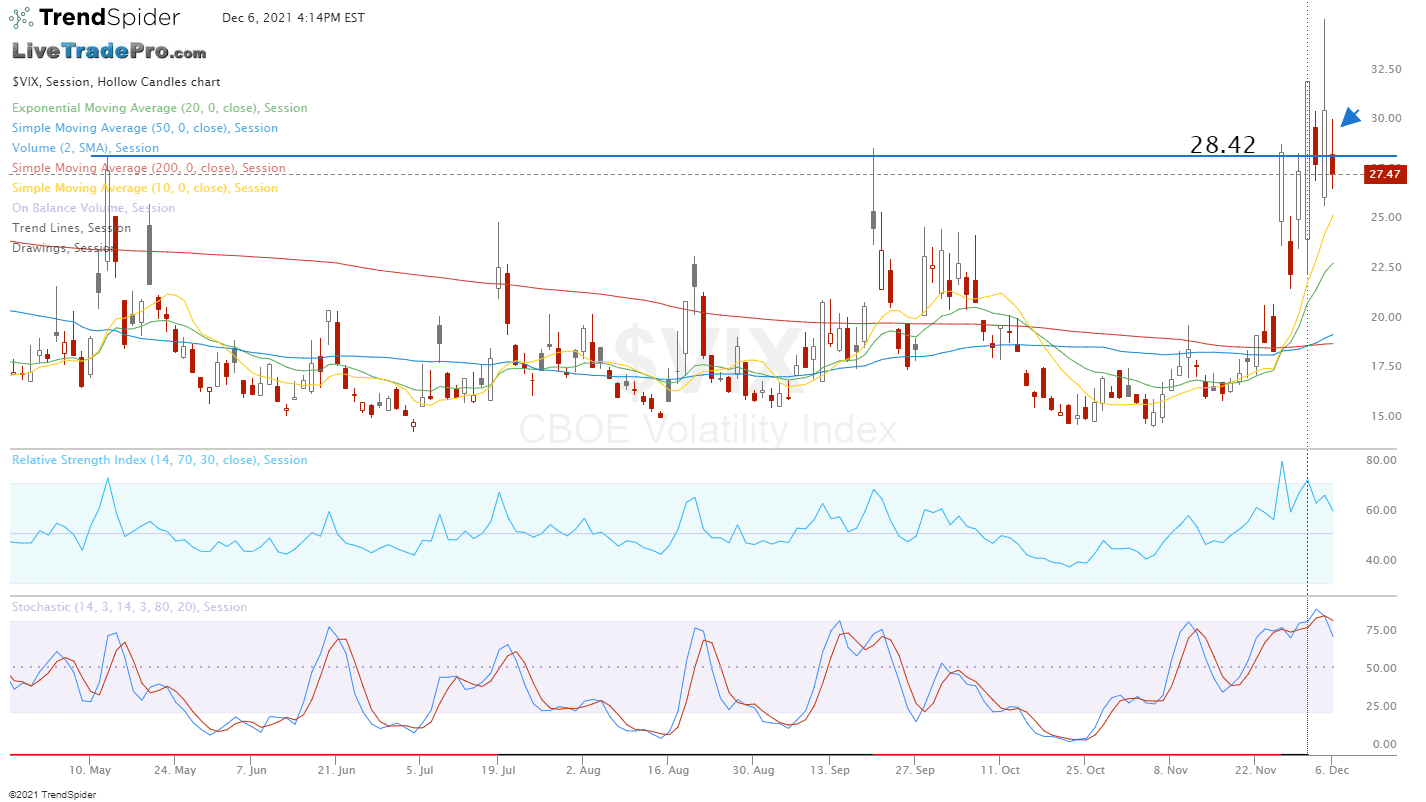 QQQ Dec 1st, 2021
Broke down under support, with volume. Expect more volatility Not exactly the ideal for longer term holds so would be nimble (or at least trade with smaller positions) and/or short Cash on the side is good A gap down could potentially give buying opportunities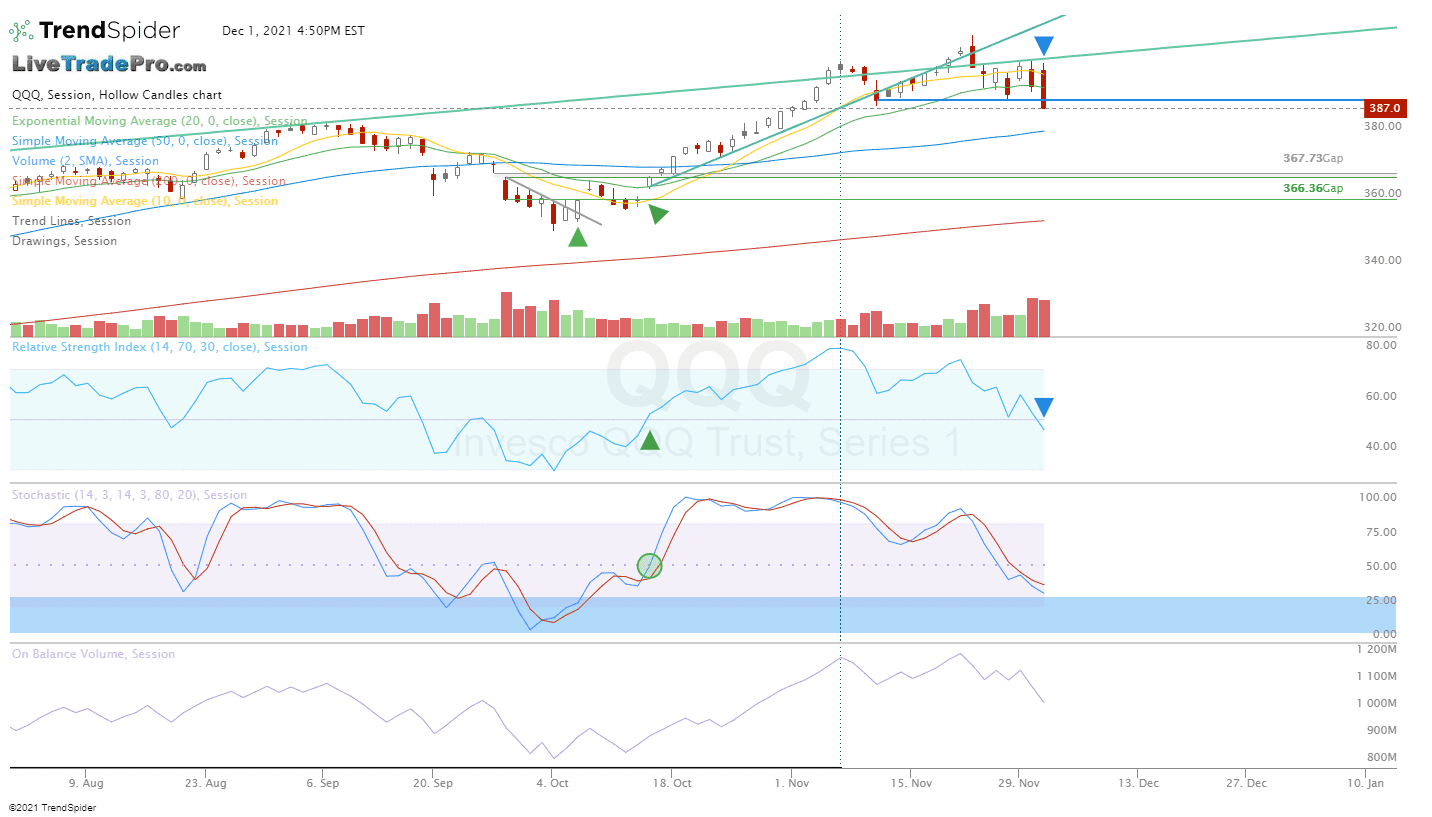 IWM Nov 1st, 2021
Higher lows …on to higher highs.